»
»
Call for Indigenous Case Studies: Knowledge Dialogue on Indigenous Knowl...
Call for Indigenous Case Studies: Knowledge Dialogue on Indigenous Knowledge in Water Management
Join us for our upcoming online Knowledge Dialogue on the "Application of Indigenous Knowledge in Water Management: Best Practice Models" and be part of a community-driven knowledge-sharing session on Indigenous and Traditional Ecological Knowledge best practices for freshwater management.
The objective of this Knowledge Dialogue is to create and provide an ethical space of respectful dialogue for learning and knowledge-sharing amongst Indigenous peoples from various regions of North America, and to exchange experiences and lessons learned in the context of freshwater management. The event will be attended by representatives of Indigenous peoples, government representatives, international organizations and agencies specialized in the field.
Open call for case studies
If you are an Indigenous knowledge-holder and belong to an Indigenous community of North America that is managing or has in the recent past managed freshwater resources using Traditional Ecological Knowledge (TEK), Indigenous knowledge, oral traditions or respective cultural contexts and protocols, we would like to invite you to share your best practice approaches with us in the online Knowledge Dialogue.
If you are interested in sharing the experience of your community, please send us a brief description of your work using the following link here.
Please also include:
Name of the Indigenous community and location
Title of the presentation
A short description of the details of the TEK/Indigenous knowledge involved in water management (less than 600 words). You can submit proposals in Spanish, French or English.
A short paragraph about your interest in presenting your case and your role in the project in the community
Any other relevant information or materials you would like considered and shared at the online dialogue session
The deadline to submit your case is 27 October 2022.
For questions or more information, please contact: ylopez@cec.org
Mark your calendars
The event will be held virtually via Zoom, on 22 November 2022 from 11:00 – 13:00 Eastern Time. The dialogue will have English, Spanish and French interpretation. Additional registration details will follow.  We look forward to seeing you at the event!
If you would like to know more about CEC initiatives you can sign up for our newsletter and follow us on social media.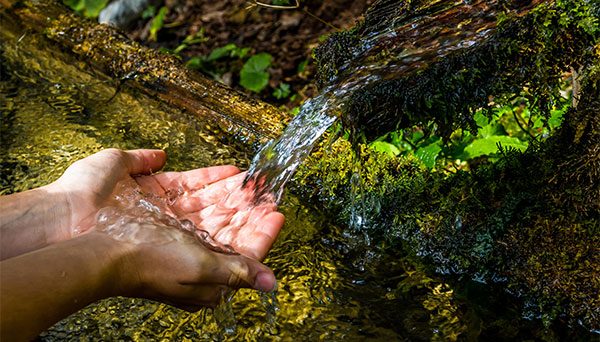 About the CEC
The Commission for Environmental Cooperation (CEC) was established in 1994 by the governments of Canada, Mexico and the United States through the North American Agreement on Environmental Cooperation, a parallel environmental agreement to NAFTA. As of 2020, the CEC is recognized and maintained by the Environmental Cooperation Agreement, in parallel with the new Free Trade Agreement of North America. The CEC brings together a wide range of stakeholders, including the general public, Indigenous people, youth, nongovernmental organizations, academia, and the business sector, to seek solutions to protect North America's shared environment while supporting sustainable development for the benefit of present and future generations
The CEC is governed and funded equally by the Government of Canada through Environment and Climate Change Canada, the Government of the United States of Mexico through the Secretaría de Medio Ambiente y Recursos Naturales, and the Government of the United States of America through the Environmental Protection Agency.