Sign Up to Our Newsletter
Sign up to be the first to hear about our reports, new data and tools on a wide array of North American environmental issues. We will also inform you of workshops, webinars, events, public consultations and our grant program.
March 22, 2023 TEK
Dr. Henrietta Mann, a distinguished leader in Native American studies, and historian, activist and member of the CEC's Traditional Ecological Knowledge Expert Group (TEKEG), was just awarded the National Humanities Medal by U.S. President Joe Biden, during a ceremony held at the White House on 21 March.
Read More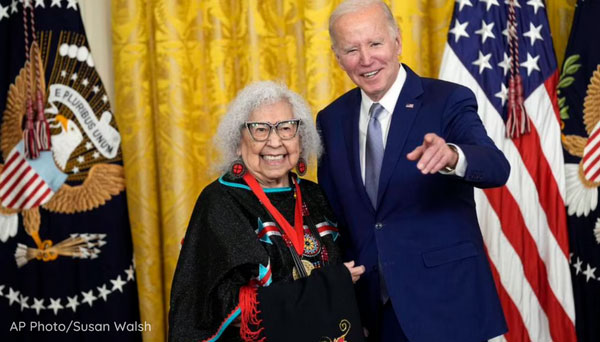 Search
Keywords
Year
Theme