Considering filing a Submission?
Answer these 3 questions when considering whether to file a submission:
Can you identify an environmental law which you believe is not being effectively enforced regarding a specific environmental issue?
Have you contacted the appropriate country representative?
Do you have documents or other information supporting your assertion?
Please note that as of July 1, 2020, the SEM Process is now governed by Articles 24.27 and 24.28 from the Environment Chapter of CUSMA/TMEC/USMCA. There are some changes to the process, particularly with respect to which environmental laws can be asserted in a submission.
For more detailed information, please click here.
If you are considering filing a submission, please use our fillable form which can be downloaded by clicking the button below. The form summarizes the new requirements and will guide you through the process of what you need to include in your submission.
What Happens When a Submission is Filed?
What Happens When the Secretariat Recommends a Factual Record?
Fillable form
This form guides you on how to prepare a Submission on Enforcement Matters (SEM) under Article 24.27 of the new USMCA/CUSMA Trade Agreement, effective July 1, 2020.
To prepare your submission, read carefully the instructions on how to fill-out this form. Once completed, send it by email to sem@cec.org along with any attachments or links to download them.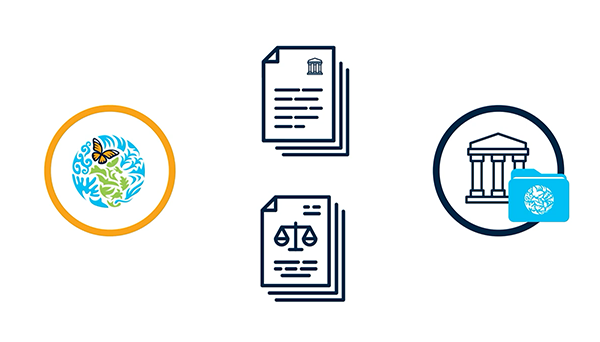 Publications
Here are some tools for filing a submission, guidelines, and analysis of the SEM process.
This booklet contains the ECA and selected chapters of the United States-Mexico-Canada Agreement (USMCA/CUSMA/T-MEC). This document highlights provisions applicable to the Submissions on Enforcement Matters (SEM) process under Articles 24.27 and 24.28 of the USMCA/CUSMA/T-MEC. Also, applicable provisions of the ECA are highlighted.
To know the status of all active and closed Submissions
This booklet contains the Guidelines for Submissions on Enforcement Matters created originally to implement the process under North American Agreement on Environmental Cooperation.
Contact SEM
If you have questions about the submission process, contact the SEM unit:
Paolo Solano Tovar
Director, Legal Affairs and SEM Unit
(514) 350-4321