Enhancing the Alignment of North American Trade Statistics on Elemental Mercury and Mercury-added Products
December 1, 2017
115 pages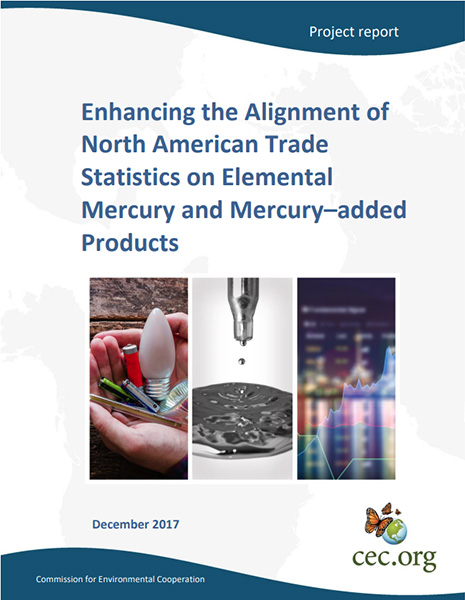 Enhancing the Alignment of North American Trade Statistics on Elemental Mercury and Mercury-added Products
December 1, 2017
115 pages
Description
This report presents an assessment of the available information on trade in mercury, mercury compounds, and certain mercury-added products among Canada, Mexico and the United States, and on primary and byproduct mercury production in North America. It describes the available databases, responsible agencies, and procedures for generating and managing the data. By identifying areas where there are gaps and limitations in available mercury trade statistics, it offers an opportunity for government officials in Canada, Mexico and the United States to improve the accuracy of mercury trade data generated within the three countries, thus allowing better tracking of these data over time.
It is intended that the information herein will be most immediately relevant to Canada, Mexico and the United States. A better understanding of the sources, movements and destinations of mercury and mercury-added products will enable the three countries to enhance their quality assurance and quality control measures related to trade data, and facilitate continued implementation of the provisions of the Minamata Convention on Mercury, which entered into force on 16 August 2017.
In addition to the North American governments, this report may be useful to other governments and policy makers, trade and statistical specialists, nongovernmental organizations, and others interested in the global management of mercury.
Additional Information