»
»
Meet our new Director of Government Relations, Strategy and Performance
Meet our new Director of Government Relations, Strategy and Performance
Montreal, 21 October 2020—We are pleased to announce that long-time CEC Secretariat professional Nathalie Daoust will be taking on the role of Director of Government Relations, Strategy and Performance.
The recently ratified Environmental Cooperation Agreement (ECA) between Canada, Mexico and the United States reflects a renewed commitment for the CEC in setting and implementing an ambitious agenda. The capacity of the CEC Secretariat to deliver on this agenda requires strong and seasoned leadership.
With over 25 years of experience at the CEC, most recently as Council Liaison and Organizational Performance Officer, Nathalie brings a wealth of institutional knowledge, strategic thinking and diplomatic skills to ensure the Secretariat is well-positioned to respond to the goals of the ECA and demonstrate its effectiveness.
In her new role, Nathalie will be providing high-level advice to the CEC Executive Director and Secretariat colleagues as well as supporting the Parties in establishing forward-looking agendas. She will also be responsible for the adoption of a modernized performance management system and participate in developing work programs and budgets that support an effective delivery of institutional priorities and objectives.
Please join us in welcoming Nathalie in her new role!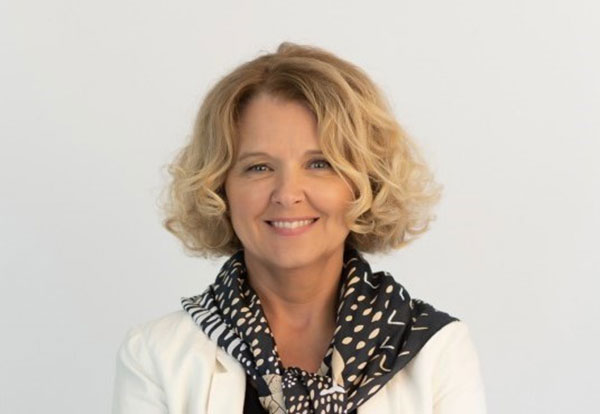 About the CEC
The Commission for Environmental Cooperation (CEC) was established in 1994 by the governments of Canada, Mexico and the United States through the North American Agreement on Environmental Cooperation, a parallel environmental agreement to NAFTA. As of 2020, the CEC is recognized and maintained by the Environmental Cooperation Agreement, in parallel with the new Free Trade Agreement of North America. The CEC brings together a wide range of stakeholders, including the general public, Indigenous people, youth, nongovernmental organizations, academia, and the business sector, to seek solutions to protect North America's shared environment while supporting sustainable development for the benefit of present and future generations
The CEC is governed and funded equally by the Government of Canada through Environment and Climate Change Canada, the Government of the United States of Mexico through the Secretaría de Medio Ambiente y Recursos Naturales, and the Government of the United States of America through the Environmental Protection Agency.