»
»
»
Indigenous Approaches to Freshwater Management in North America
Indigenous Approaches to Freshwater Management in North America
Status: Active
Operational Plan: 2021
Project Duration: 16 months
Start date: November 15, 2021
Water is central to the spiritual, cultural and personal aspects of Indigenous life, and these holistic relationships and the transfer of intergenerational knowledge inform traditional approaches to sustainable management of freshwater resources. This project will reflect upon these unique perspectives and engage Indigenous communities across North America.
To find out more about this project, here is the complete project description.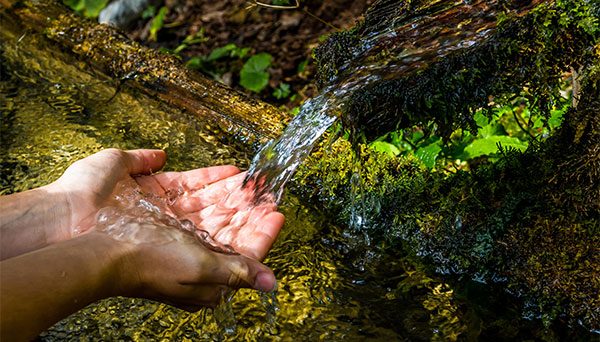 Issues
Water is at the core of the six pillars under CEC's Strategic Plan: water management, water cleanliness, ecosystem health, marine pollution, and supporting economic sectors heavily reliant on the sustainable management of water.
Indigenous Peoples' traditional cultures and knowledge systems are globally recognized as holding critical information related to achieving sustainable practices in environmental management. As such, a fuller appreciation of Indigenous Peoples' perspectives is essential to advancing inclusive and diverse sustainable environmental management approaches. A better understanding of these perspective will also enable us to meet our goals and priorities, as well as institutionalize the inclusion of traditional ecological knowledge (TEK) in the activities of our organization.
Aim
This initiative will document Indigenous approaches to freshwater management in North America and make lessons learned from those approaches available to the public through our website. It will also include a series of case studies identified by the Traditional Ecological Knowledge Expert Group (TEKEG) and include an exchange of experiences through a knowledge dialogue  to complement the case studies, as well as a workshop with water experts on potential opportunities to apply traditional ecological knowledge to our operations and policy recommendations.
Deliverables
Report documenting case studies of Indigenous Peoples' approaches to freshwater conservation and sustainable use across North America.
Reports from the exchange of experiences through a knowledge dialogue and workshops on Indigenous approaches to freshwater management in North America.
Project webpage showcasing the project's results.
For more information about this project or to partner with us, contact:
Marcela Orozco
Head of Unit, Advisory Groups and Private Sector Engagement
(514) 350-4305