»
»
How green is your dream?
How green is your dream?
North American youth aged 18 to 26 were invited to enter the Commission for Environmental Cooperation's (CEC) innovation challenge to compete for C$5,000 in seed funding and a chance to present their idea to North America's top environmental officials at the 2017 CEC Council Session in Charlottetown, Prince Edward Island, Canada.
Over 160 ideas were ultimately evaluated by the CEC Joint Public Advisory Committee and nine semifinalists were invited to develop their innovative ideas into full proposals.
Three winning projects were selected by a panel of judges consisting of government officials from Canada, Mexico and the United States.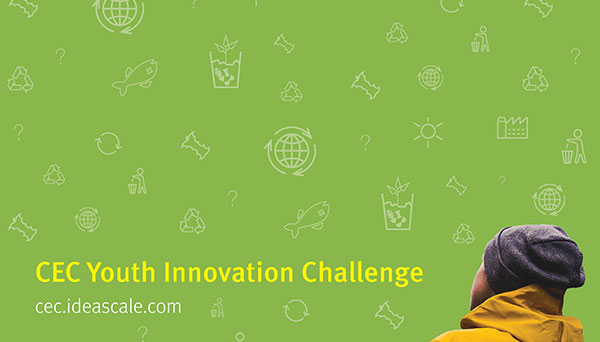 Winners of the 2017 CEC Youth Innovation Challenge Announced
For more information, contact:
Head of Unit, Outreach and Partnerships
(514) 350-4336
#Youth4Innovation