»
»
Innovation towards COVID-19 Recovery
Innovation towards COVID-19 Recovery
In 2022, the sixth edition of the Youth Innovation Challenge, hosted by the Commission for Environmental Cooperation, invited North American youth, aged 18 to 30, to propose innovative, tangible, and youth-driven solutions to assist communities in their recovery from the COVID-19 pandemic and identify the intersection between human health and the environment.
This 6th annual challenge, under the theme Innovation towards COVID-19 Recovery: Inclusive Solutions for Resilient and Sustainable Communities, encourages dynamic and creative young leaders to participate in actions, innovation, and transformation toward their communities' recovery from the COVID-19 pandemic.

The Commission for Environmental Cooperation is no longer accepting submissions for the 2022 Youth Innovation Challenge. To stay up to date with challenge updates, we encourage you to follow the CEC's social media accounts or sign up for the CEC newsletter.
Winners of the 2022 CEC Youth Innovation Challenge Announced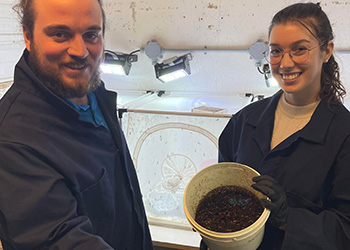 Inscott
Jérémy Lavoie, Mariève Dallaire-Lamontagne, and Jean-Michel Allard-Prus
From pandemic-related supply chain disruptions and delays in waste management processes to addressing public health hazards, Inscott aims to introduce a circular economy perspective to the agro-industry as an alternative to conventional animal waste management.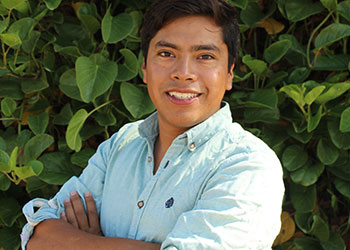 Economía Circular: Del Puerto al Huerto
Rodrigo Trejo
Economía Circular: Del Puerto al Huerto, translated in English as "from the Port to the Garden," is an innovative solution intending to build a bridge between the fishing and agriculture industries.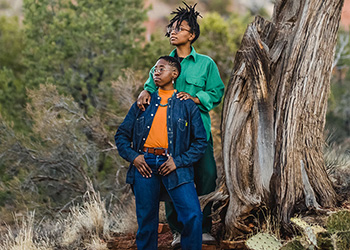 Grandma's Hands
Kyra Trent and Tameira Shepherd
Grandma's Hands is an initiative in the form of a community sewing workshop that offers low-cost and energy-efficient alternatives to the wastefulness of fast fashion mass production.
If you have questions, please contact:
Head of Unit, Outreach and Partnerships
(514) 350-4336
#Youth4Innovation