»
»
Climate Change and Environmental Justice
Climate Change and Environmental Justice
Since 2017, the Commission for Environmental Cooperation has hosted the annual Youth Innovation Challenge, a contest that invites youth from Canada, Mexico and the United States to submit their innovative ideas and solutions for improving both the environment and the economy in North America.
The 2021 Youth Innovation Challenge, hosted by the Commission for Environmental Cooperation, invites North American youth, aged 18 to 30, to propose innovative solutions to support communities in becoming more resilient and adaptive to climate change and help foster equal access to a healthy environment for all, particularly those underserved and vulnerable in Canada, Mexico and the United States (including isolated, remote, and Indigenous communities and peoples).
This 5th annual challenge focuses on Climate Change and Environmental Justice Innovations for Resilient Communities.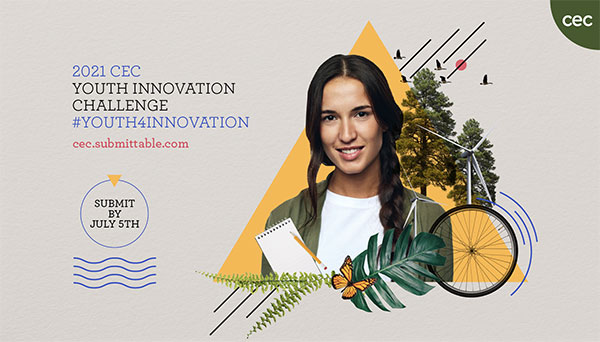 Winners of the 2021 CEC Youth Innovation Challenge Announced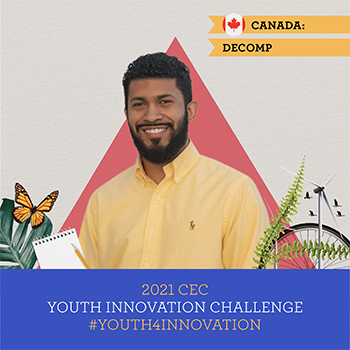 Decomp
Gabriel Saunders
Decomp, an organic plastic waste disposal solution that utilizes proprietary, plastic-degrading microbes to facilitate the degradation of plastics in weeks, as opposed to natural decomposition that can take several hundred years.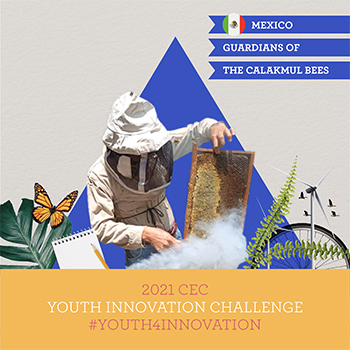 Sustainable habitat for honey-producing bees
Claudia del Carmen Cornelio Caraveo
This team has created a device that physically supports apiaries (without endangering them), preventing ant infestations, and providing water during periodic droughts and dry seasons, besides establishing a floristic corridor for bees.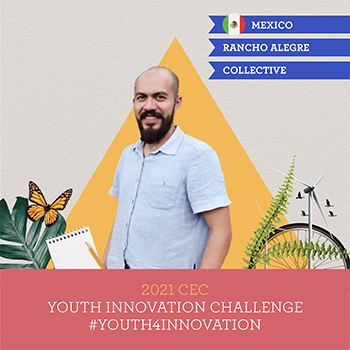 Mobile School for Community Forestry
Gener Jesús Méndez Gutiérrez and the Rancho Alegre Collective
Using education, tools, and experience-based learning material specializing in forestry and conservation, the project will empower communities and local leaders to protect their environments sustainably.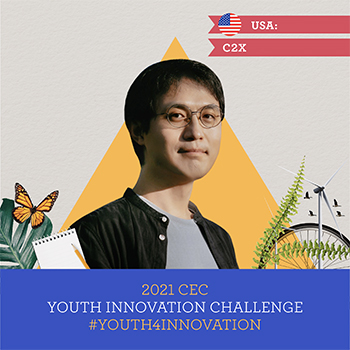 C2X
Xiangkun (Elvis) Cao
C2X is an initiative to re-imagine our carbon liability as an opportunity by upscaling carbon capture, utilization and storage (CCUS) in an integrated process.
If you have questions, please contact:
Head of Unit, Outreach and Partnerships
(514) 350-4336
#Youth4Innovation