»
»
»
Strengthening Wildlife Enforcement
Strengthening Wildlife Enforcement
Status: Completed
Operational Plan: 2010
The objectives of this project are to:
Stop illegal shipments, in advance and at borders, and improve enforcement capacity to ensure that persons or entities that ship or attempt to ship such illegal materials are appropriately penalized.
Develop investigation and identification techniques and create training materials and exchange programs for areas such as wildlife inspection, and investigative and identification techniques.
The wildlife trade in Canada, Mexico and the United States is regulated by domestic laws and through the Convention on International Trade in Endangered Species of Wild Fauna and Flora (CITES), a treaty signed by all three countries.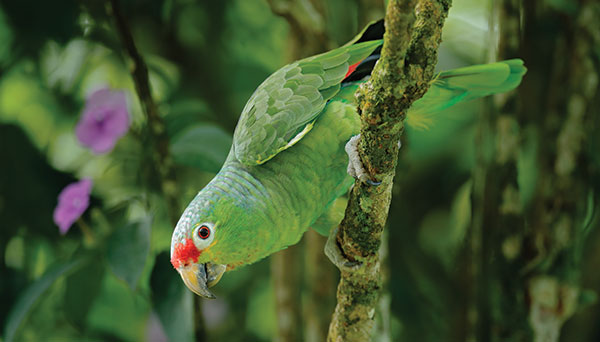 Background
The North American Wildlife Enforcement Group (NAWEG) was created in 1994 when representatives of the Procuraduría Federal de Protección al Ambiente (Profepa-in Mexico), the Canadian Wildlife Service (CWF) and the United States Fish and Wildlife Service (US FWS) agreed to formalize the exchange of intelligence information and training related to wildlife regulations enforcement.
Rational
The international trade in wildlife is a multibillion-dollar business. The two major categories of traded items are live specimens of wildlife species and products derived from wildlife species. North America is a central player in the international wildlife market as both a consumer and supplier of products.
In this context, North America is required to enhance enforcement of wildlife regulations, including the CITES Convention, and to share expertise and best practices to use investigative, intelligence and forensic information-gathering resources to detect, disrupt, and deter wildlife trafficking.
Key Activities
Assessing lessons learned and supporting dissemination of the training model, in order to replicate this approach where appropriate.
Supporting an ad hoc officials group to exchange intelligence and relevant data on species, trends, patterns, modi operandi and routes commonly used for illegal wildlife traffic across North America.
Update information and facilitate collaboration of the NAWEG activities and accomplishments.
Achievements
Fewer illegal shipments of wildlife across North American borders.
Increased understanding on the trends, areas and patterns of illegal activity in violation of CITES regulations.
Reduction in the rate of wildlife criminal offenses and activity in North America.
Coordinated action across North America to guarantee environmental governance and effective wildlife enforcement.