»
»
»
Workshops for community involvement in the use of Nunaliit Cybercartogra...
Workshops for community involvement in the use of Nunaliit Cybercartography Atlas Framework for applied environmental research in Mexico
Organization: Carleton University, Geomatics and Cartographic Research Centre
Location: Pa Ipai and Koal families and Kiliwa and Cucapa  (Yuman people) The study areas are Ensenada and Alto Golfo of Baja California.
Country: Mexico
Other Organizations Involved:
CentroGeo; CIESAS Centro de Investigaciones y Estudios Superiores en Antropología Social; INFOTEC Centro de Investigación e Innovación en Tecnologías de la Información y Comunicación and Terra Peninsular, B.C.
Completed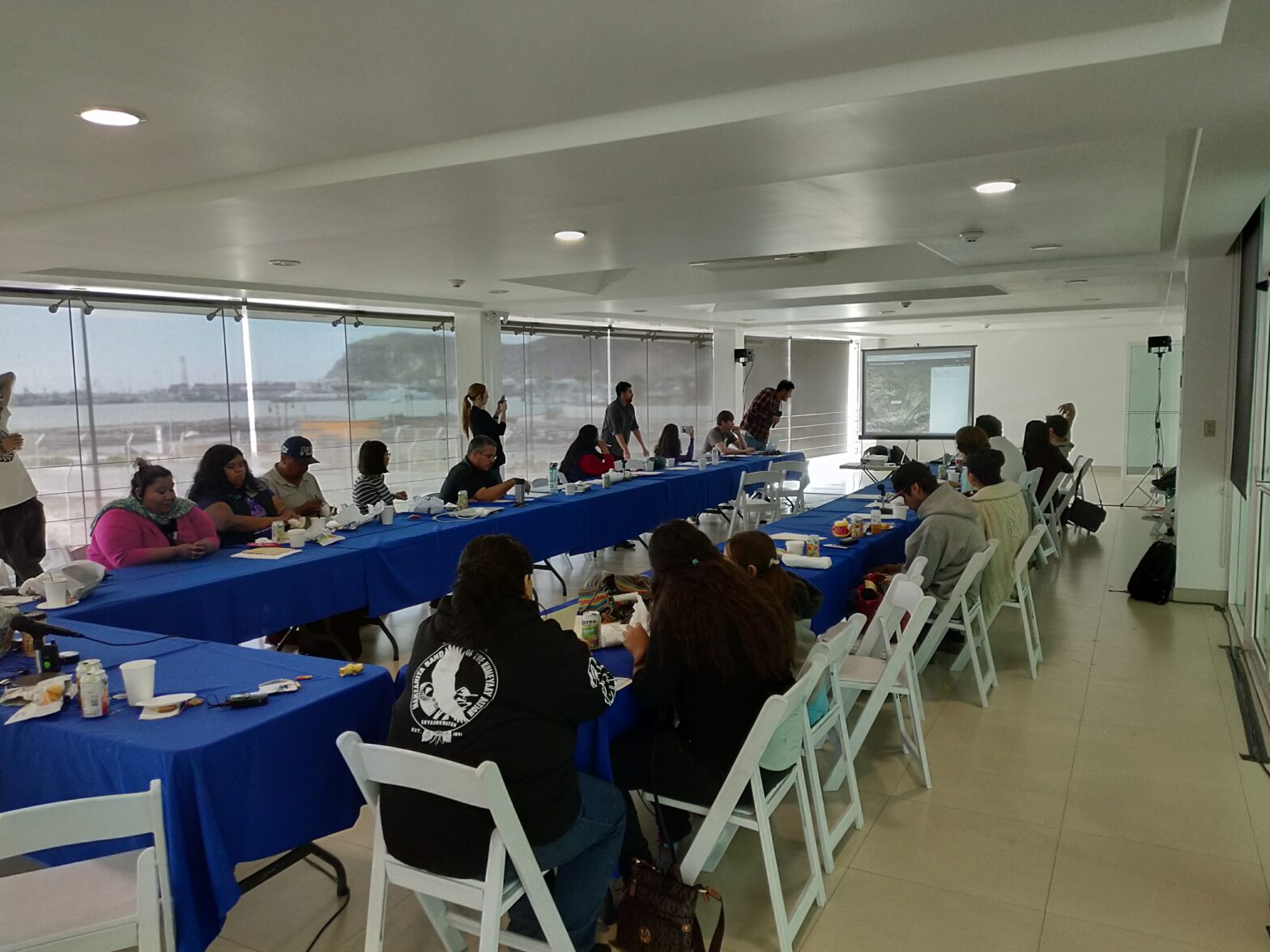 Background
Nunaliit Cybercartography Atlas Framework (CAF): workshops and knowledge transfer for the development of an Atlas of the Yuman People.
Nunaliit CAF, developed by GCRC, is the technological platform for data and information management that will be used in the development of our Atlas of the Yuman People. In particular, it will allow us to represent, relate and communicate through maps, the culture, the environment and ancient knowledge and meaning of these communities and the challenges they are facing.
The Nunaliit Cybercartography Atlas Framework model will help coordinate the conceptual axes of our project, emphasizing the transdisciplinary principles embedded in cybercartography.
For these purposes we will host workshops, involving academicians, students, stakeholders, and families of aboriginal people, in Mexico City and Baja California.
Goals
The project aims to replicate the model of the Nunaliit Cybercartographic Atlas Framework, adapting it to explore the traditional knowledge and meanings embedded in the sociocultural landscapes of the northern region of Baja California. More specifically, we will apply the technology, in cooperation with Indigenous communities, to develop the research on socioeconomic and environmental problems the Yuman culture faces at the present moment in time and place.
Main activities
Workshops in Mexico City: The main objective of this phase will be sharing and teaching the collaborative methodology and instruments of the Nunaliit platform with participants from CentroGeo, CIESAS, INFOTEC. Accompanied by researchers from GCRC, who will facilitate the sessions and advice about the resources required to construct the Atlas.
Ensenada, Baja California
The objective at this stage is to involve the Indigenous families, training them to enable the group to understand and use the Nunaliit framework as a participatory instrument that will enable them to incorporate their knowledge in the Atlas. This will allow them to use and adjust it to their specific local situations and conditions.