»
»
»
We Are Water: Growing a Great Lakes Commons
We Are Water: Growing a Great Lakes Commons
Organization: Milwaukee Environmental Consortium
Location: Toronto, ON Milwaukee, WI Cleveland, OH Garden River First Nation Aamjiwnaang First Nation Detroit, MI Sault Ste. Marie, ON
Country: Canada
Other Organizations Involved:
Existing: Bright Waters Rising, Garden River First Nation, Great Lakes Canoe Journey, Milwaukee Water Commons, Rivers Rising. In development: Aamjiwnaang First Nation, Council of Canadians chapters, members of Detroit People's Water Board, FLOW for Water, Mother Earth Water Walkers, among others.
Completed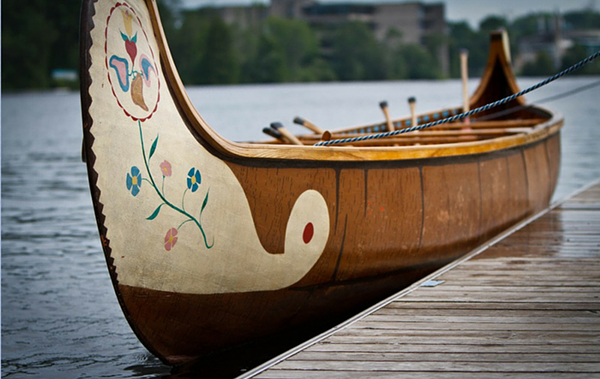 Background
The Great Lakes region faces myriad environmental issues and complex multi-jurisdictional governance while weakened citizen roles reduce community engagement to steward these water commons. By connecting and learning from local water stewardship initiatives, including in indigenous and urban communities, this project enhances communications and information sharing, strengthening engagement and networks among GL communities. By piloting best practice tools and methods that shift values and explore integrated solutions, the project enhances community and organizational capacity.
Goals
Currently, local action feels inconsequential in the face of the watershed's size; international boundaries confound and confuse local communities innovation of potential solutions. Creating a water commons can help generate a collective identify ('belonging to the Great Lakes'), promote concepts of shared responsibility and shared benefit, engage communities in addressing common challenges, and create positive change through cooperation to care for these waters now and for future generations. This project articulates two interconnecting goals: to empower local capacity to engage in Great Lakes care and decision-making and to strengthen bioregional engagement and a network of community-level water groups through a commons approach. To activate community-level engagement, we will adapt and share promising and proven models and tools for community-led water decision-making to be used by communities across the bioregion. To strengthen a bioregional network, we will increase the communication and sense of connection between and amongst community water groups and leaders, and build momentum through coordinated and complementary water events.
Main activities
The following activities are planned for this project:
Identify and create templates of models and tools of local water commons stewardship that partners have developed.
Translate and pilot models and tools in local contexts.
Publish and promote models and tools as a toolkit for local water stewardship organizations to adopt and adapt.
Convene themed virtual gatherings for local water leaders to learn from one another, collaborate, and build capacity.
Animate local activity and groups through interviews, stories and articles about citizen-led engagement. Share these stories on collaborative knowledge map (GLC Map).
Results
This project enhances the local capacity of water stewardship work and strengthens a bioregional network. Results include developing and implementing adaptive best practices to increase engagement in water issues and coordinating complementary events. The benefit of connecting these local efforts is that community organizations feel supported by a growing bioregional movement—enabling them to activate an increased audience and furthering positive environmental stewardship efforts in turn contributing to vibrant, aware, and sustainable indigenous and urban communities around the Great Lakes.