»
»
»
The Lake Erie Shoreline Project
The Lake Erie Shoreline Project
Organization: Community Grants Coalition (Maria Dimengo)
Location: Cuyahoga County Ohio Cleveland The Ohio City neighborhood Lake Erie beaches in northeast Ohio
Country: United States
Other Organizations Involved:


Kentucky Gardens,

Ohio City Farm,

St. Augustine Health Ministries,

Inactive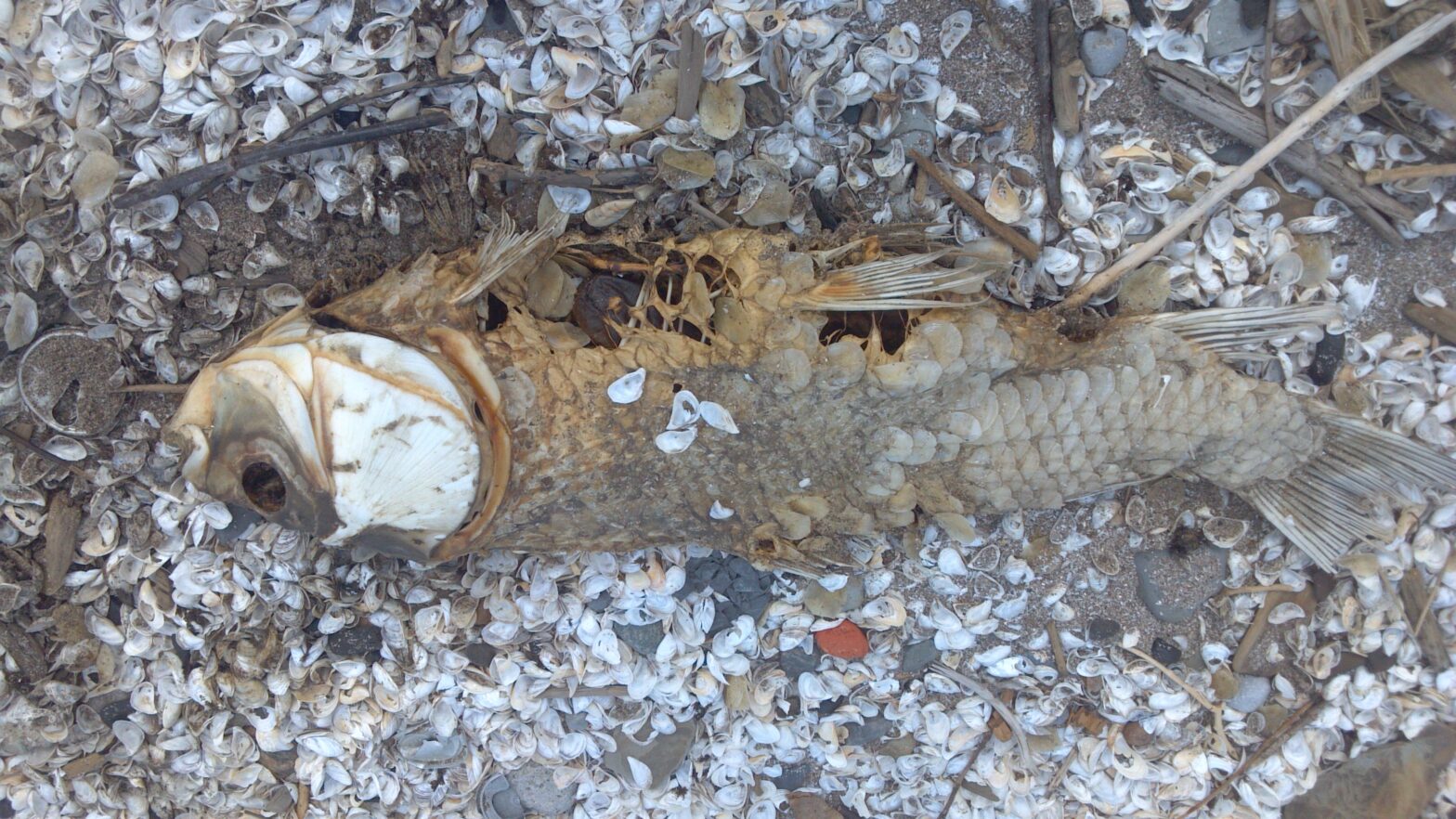 Background
In Cleveland, Ohio, urban agriculture, community gardens and city farming have become a creative way to solve the problem of the overwhelming number of vacant and abandoned properties. While researchers and policymakers work to address urban decay, another environmental problem is affecting thousands of miles of shoreline.
Just outside the city, the beaches along Lake Erie have been affected by a silent invasion of zebra mussels. Although scientists have been studying this invasive species for decades, few offer solutions to mitigate the cleanup of shell waste along beaches. The Lake Erie Shoreline Project provides a unique solution, educating middle-school students, senior citizens and immigrant farmers on how to turn this waste into organic compost.
The problem was first discovered by Maria Dimengo, a graduate student at Case Western Reserve University. She identified an over-abundance of shells in May of 2013 and immediately reached out to Cornell University researchers who had developed a zebra mussel shell compost recipe many years prior. Over the course of the summer, Maria began mixing the compost and discussing her ideas with schools and non-profit organizations.
She then reached out to the Near West Intergenerational School in the Ohio City neighborhood because of its unique approach to multi-generational learning. One of the highest-rated free public charter schools in the state, NWIS promotes an engaging workshop model, perfectly suited for the Lake Erie Shoreline Project. For this project, students will learn about zebra mussel shell composting, and information will be recorded online.
Over the last few months, Maria has been preparing the soil for hands-on learning, testing, seeding and growing. By developing a program that will engage students in small groups, our goal is to make this a model program for 5th- and 6th-grade students, senior citizen gardeners, and city farmers, who will learn to use zebra mussel shell compost in urban farms and gardens.
Goals
We will introduce 5th- and 6th-graders from Near West Intergenerational School to zebra mussel shell composting and offer solutions to an environmental problem plaguing northeast Ohio beaches.
We will educate immigrant farmers in Cleveland about creative organic practices that involve zebra mussel shell composting.
We will educate senior citizen and urban gardeners in Cleveland about creative organic practices that involve zebra mussel shell composting.
Main Activities
We have developed a workshop curriculum tailored to our unique audience. The first program is designed to educate 5th- and 6th-grade students during science class. Students will incorporate STEM learning principles and mix the compost in a classroom setting. They will also observe soil samples, work with grow lights and seedlings, and work with the compost in a community garden near the school.
Students will be involved with a second workshop designed to educate immigrant farmers at the Ohio City Farm. Farmers will learn about this new method of composting and determine the best way to grow vegetables in zebra mussel shell compost.
The final workshop is designed to educate senior citizen and urban gardeners, too. Like the other groups, they will learn how to compost zebra mussel shells and use them in their backyard gardens.
Each group will learn about the environmental problems caused by zebra mussels and how they affect the Great Lakes. Participants will learn how to make compost with zebra mussel shells; experiment with seedlings and soil; monitor growth of vegetables using zebra mussel shell compost; and learn how to mitigate the problems caused by zebra mussel shells.
Results
The Lake Erie Shoreline project will introduce all participants to new methods of environmental composting never learned before. Participants will:
develop a greater understanding of zebra mussels, an invasive species that is infiltrating the Great Lakes;
obtain a basic knowledge of new composting techniques that involve zebra mussel shell compost;
improve their math, measurement and STEM-related skills;
test and monitor soil samples through hands-on learning;
increase their ability to analyze data and record their observations;
improve their knowledge of seeding, growing and gardening;
enhance their public speaking and English-speaking skills; and
help conserve the environment through individualized and group collaboration.