»
»
»
Sustainable Northern Communities: Protecting Territory and Maintaining T...
Completed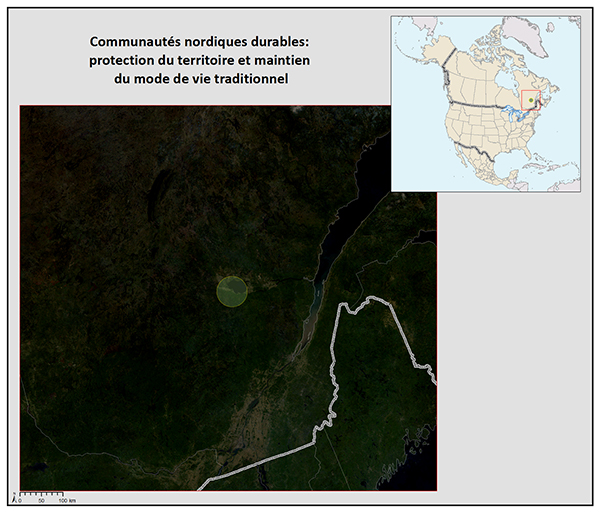 Background
When it comes to protecting their territories, northern communities often face a lack of planning resources and means. Yet ecosystem preservation is essential to the sustainable development of these communities. The arrival of industrial development projects has only heightened the urgency of undertaking planning activities and of ensuring that these communities' concerns about securing a sustainable future for their members are taken into account.
Goals
The project aims to provide technical and strategic support to northern communities in acquiring ecological and cultural knowledge, in land-use planning, and in ecosystem protection.
Main activities
Development of training modules on protected areas and other conservation tools; identification of priority sites for conservation; organization of skill- and knowledge-sharing workshops; organization of outdoor activities on the land and training of conservation leaders.
Results
The project will build capacity of northern communities in practicing responsible environmental stewardship and prioritize the inclusion of their concerns into future development projects, thanks to knowledge acquisition, production of conservation and communications tools designed to protect their territories, and training of conservation leaders and experts.