Pilot Project for Using Solar Ovens in Rural Communities in the Mexican States of Sinaloa and Sonora
Organization: CISA, Tierras para la Conservación, A.C.
Country: Mexico

Completed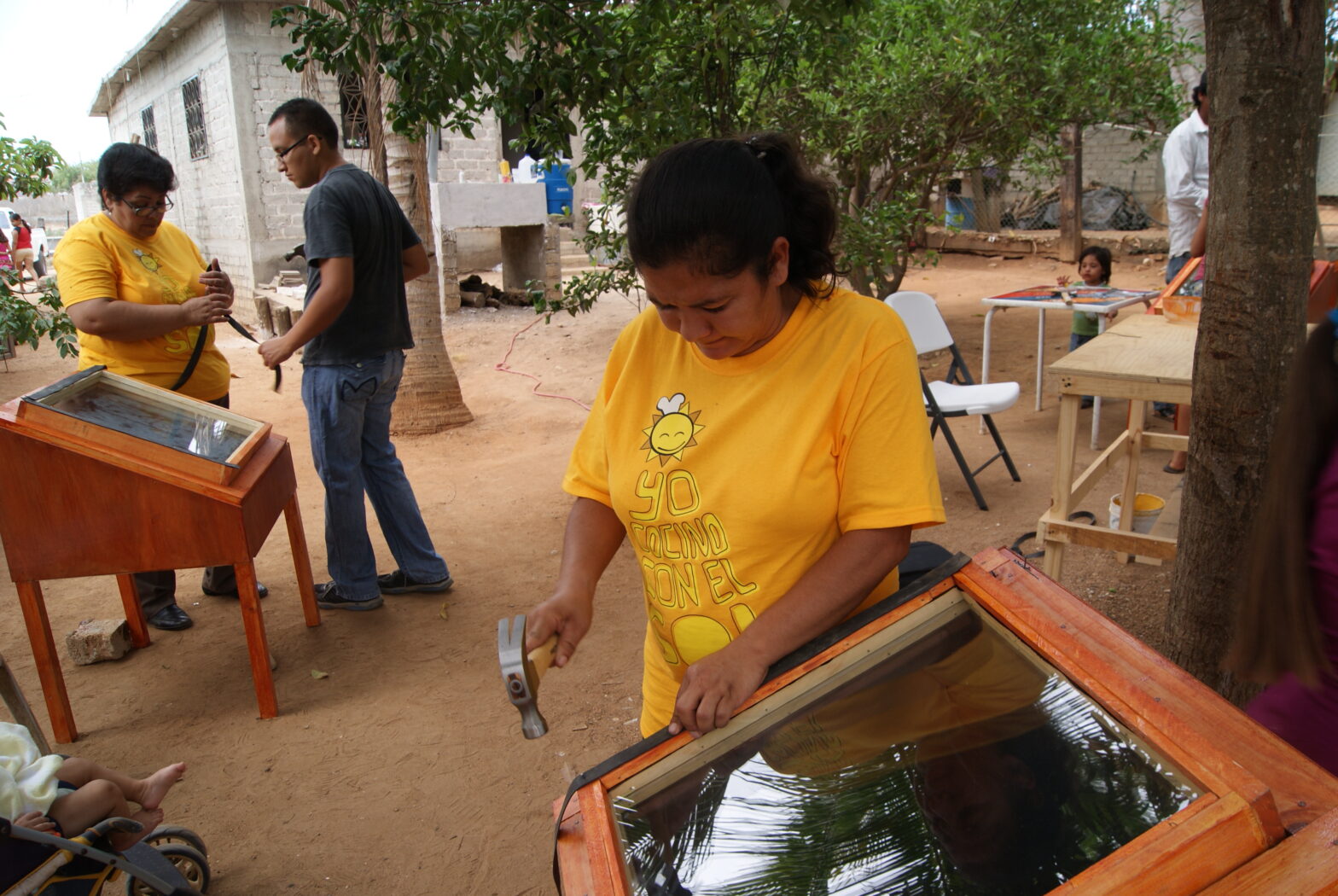 Background
The selected communities are all coastal communities in which wood cooking stoves are used, with wood resources used on a daily basis in kitchens.
These communities are more vulnerable to climate change effects, since many of the wood resources used are considered to be threatened species, such as the guayacán (Guayacum coulteri), which is also one of Mexico's endemic species, or they are species particularly important in the region, such as organ pipe cactus or pitahaya (Stenocereus thurberi) and mesquite (Prosopis sp.).
Goals
Promote the use of clean, renewable energies in rural communities in the Mexican states of Sinaloa and Sonora.
Main activities
Preparing instruction manuals, disseminating material and a regional cookbook associated with building and handling family solar ovens.
Developing workshops for residents of the selected communities on building family solar ovens.
Developing workshops for local authorities on the environmental benefits of using clean energies, and instructions for building family solar ovens.
Conducting campaigns in the selected communities to disseminate materials associated with building family solar ovens.
Results
R1. Build 80 solar ovens together with families in rural communities.
R2. Give a cookbook to use with a solar oven to each family participating in the project.
R3. Promote the building of more solar ovens in the same communities, through information campaigns.
R4. Promote assistance from local governments to projects aimed at conserving resources and reducing emissions, through six informative, practical workshops held in municipal seats.