»
»
»
Pilot Project for a GHG Emissions Reduction Initiative via a Student Com...
Pilot Project for a GHG Emissions Reduction Initiative via a Student Competition in South Miami, FL
Organization: Citizens for a Better South Florida (CBSF)
Location: South Miami, Florida
Country: United States
Other Organizations Involved:
Completed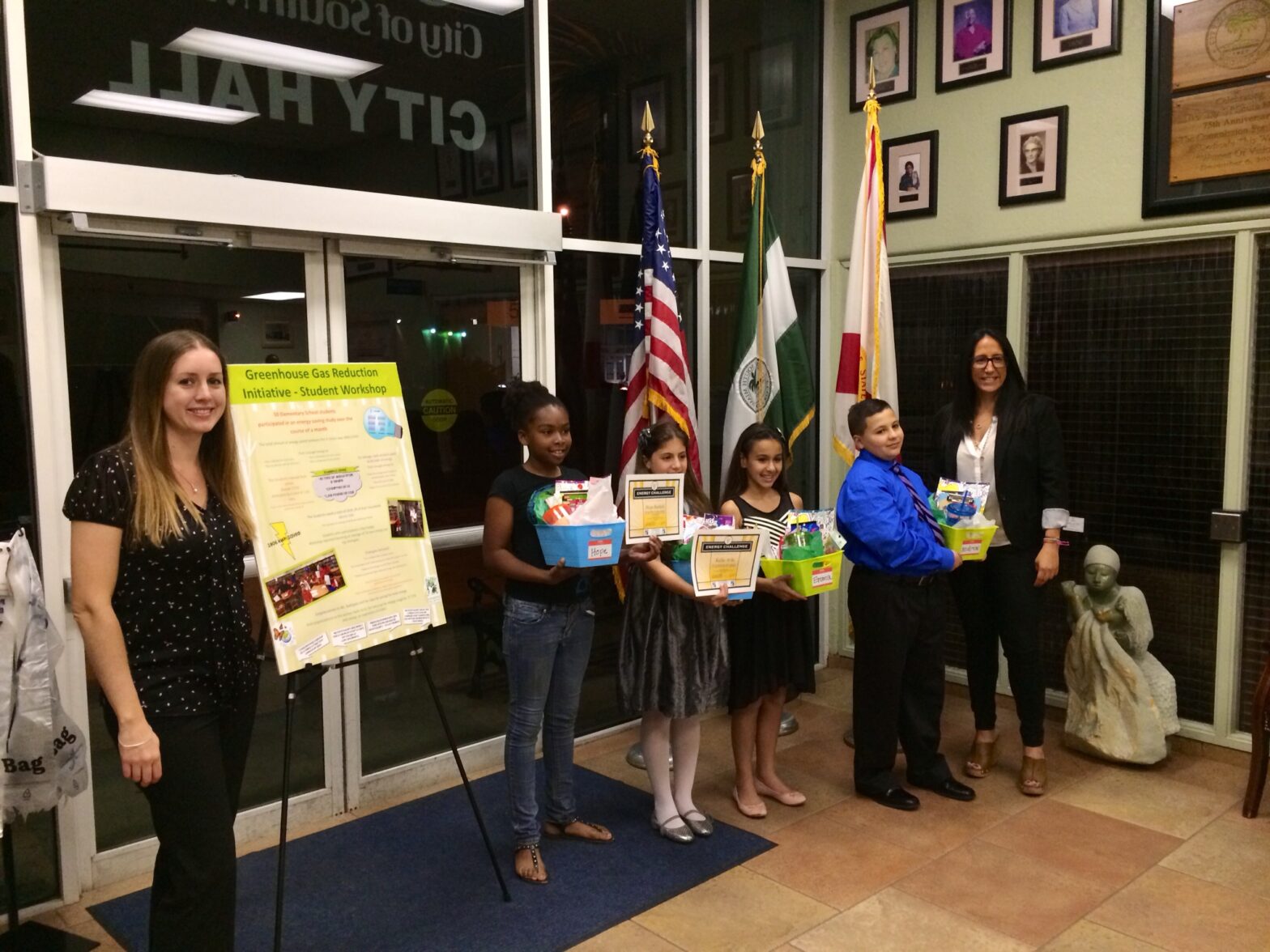 Background
GHG emissions are growing at an alarming rate in North America. Generation of just electricity in North America alone accounts for 6% of the world's global greenhouse gas (GHG) emissions. The Energy Information Administration found that over 40% of energy consumption last year came from buildings, both commercial and residential. While commercial buildings are a larger portion of this percentage, it is landlords and business owners who predominantly make decisions on energy-efficient practices. To establish a culture of change, one needs to create a consciousness of energy consumption in everyday people. This starts by directly tying consumption to their pocket books.
Goals
CBSF's goal is to create a competition amongst grade school students to reduce electricity consumption in their homes and to empower them to encourage their households to develop more energy-conscious and electricity-conserving habits to reduce GHG emissions, reduce their carbon footprint, lower their utility bills, and ultimately make the planet a better place to live.
Main Activities
CBSF will develop a workshop to educate grade school students in South Miami about simple strategies to reduce electricity consumption and about the importance of mitigating GHG emissions. CBSF will then create an energy reduction competition between students, classrooms, and/or grades and encourage all students to teach their households these simple strategies and to implement them over the course of one month. At the end of the month, students will compare that month's energy consumption with the previous month's consumption to calculate a percent reduction.
Results
Students and households will have developed better energy-conscious and electricity-conserving habits over the course of the competition. For all those who embraced the competition, a significant percent reduction will be apparent and direct GHG emissions mitigated, and as well a direct cost savings can be calculated for each individual and all participants as a whole. This will serve as a model to empower others in the community to develop similar habits.