»
»
»
Mobile Postharvest Management Unit for the Marketing of Surplus Native M...
Mobile Postharvest Management Unit for the Marketing of Surplus Native Maize as a Specialty Ingredient
Organization: Identidad Cultural y Preservación de la Biodiversidad de los Maíces y Otros Cultivos Criollos, A.C.
Location: San Antonio Cuixtla, San Pedro Ozumacín, San Pedro Yólox, San Mateo Yetla, Cerro Armadillo Grande, San Rafael Agua de Pescadito, Santa Fe y la Mar, San Lucas Arroyo Palomo, Montenegro, Santa Lucía Mecaltepec, Río de Chicle, Tooxi, Santiago Asunción, Nuevo Progreso, San Juan Colorado, San Juan Yagila, San Miguel Tiltepec, Santa María Zoogochi, Santa Ana Zegache, Candelaria Loxicha, Zapotal, Palma Larga Cozoaltepec, Cofradía, Guzmán, Zapotengo, San Pedro Pochutla, Cerro Chino, San Felipe Tejalápam, and Santiago Tlazoyaltepec, all in the State of Oaxaca.
Country: Mexico
Other Organizations Involved:
AGA Productora, S.A. de C.V.
Completed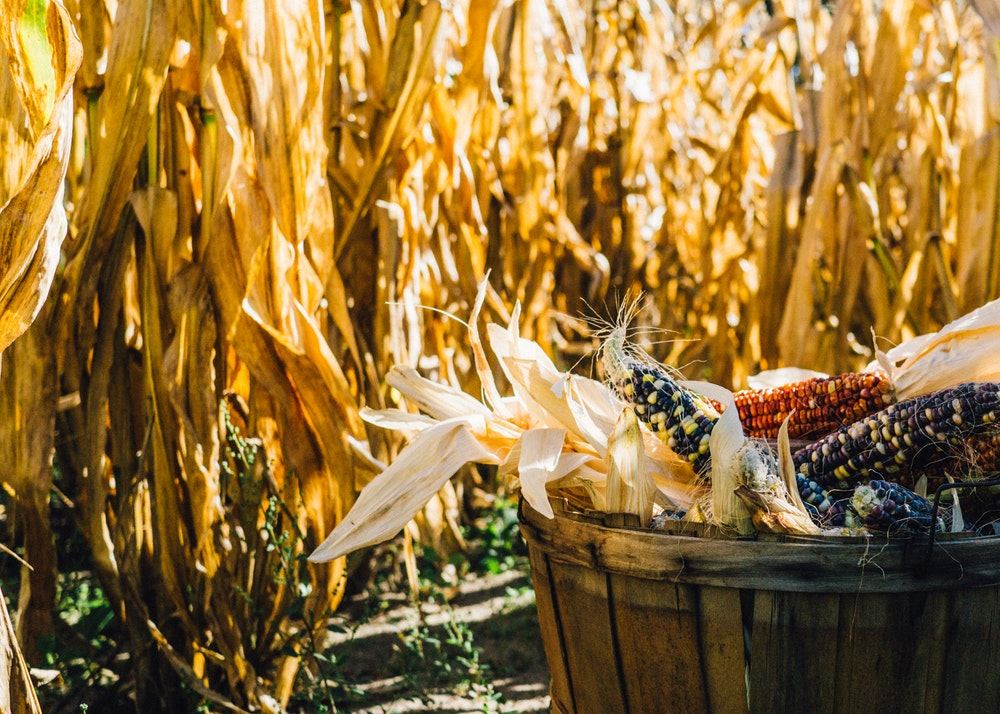 Background
Today, there is growing, high-value demand for native maize; however, the offer of this type of maize is limited, fragile and unstructured, as the grains are produced with low yields, high levels of postharvest loss, and in marginalized rural zones. Identidad Cultural, A.C., has worked for 12 years with native maize in different ethnic regions and agro-ecological environments in the state of Oaxaca and has established linkages with restaurants that use, or are interested in using, native maize as a specialty ingredient. To respond to this interest, the surplus production needs to consolidated as a specialty maize offering. Improving production techniques and the management of native maize will allow its culinary qualities to be expressed, while linking it to this growing demand in fair trade processes.
Note that one aspect that requires extensive resources is postharvest activities—the last phase in the process—as regards grain loss, selecting quality maize and creating a joint commercial offering from the communities.
Goals
To create a postharvest service module.
To eliminate the loss of the biodiversity of native maize in the communities in the producer network.
To consolidate a native maize offering to develop the market niche for specialty maize.
Main activities
Forming the postharvest service module operations team.
Identifying and acquiring machinery and equipment for the postharvest service module.
Deploying and operating the postharvest service module in the communities that make up the native maize production, consumption and trading network.
Forming the network of 29 families (one from each community) to render the postharvest service.
Drafting postharvest service operations manuals.
Training producers in the 29 communities.
Gathering, conditioning and normalizing the native maize from the communities for their own use and to be marketed.
Linkage with buyers of specialty maize surpluses.
Results
Module set up and operating to provide postharvest management services.
Grain waste elimination thanks to the work and support of the postharvest management module.
Network of 29 families, one from each locale, to provide postharvest services.
Producers from 29 communities training in the postharvest management of their maize biodiversity.
Design, drafting and distribution of postharvest management manuals.
Record of own-consumption levels of the families that received postharvest services.
Marketing of specialty maize.