»
»
»
Improving Community-Scale Feces Waste Treatment (CSFWT) in Arctic North ...
Improving Community-Scale Feces Waste Treatment (CSFWT) in Arctic North America
Organization: The Climate Foundation
Location:  Kivalina, Alaska
Country: United States
Other Organizations Involved:


Re-Locate Project (nongovernmental organization),

Kivalina Tribal Council,

Kivalina Municipal Council,

University of Natural Resources and Life Sciences, Institute for Sanitary Engineering and Water Pollution Control, Vienna, Austria (Guenter Langergraber, Institute Director; Theresa Theuretzbacher, Master's student),

Completed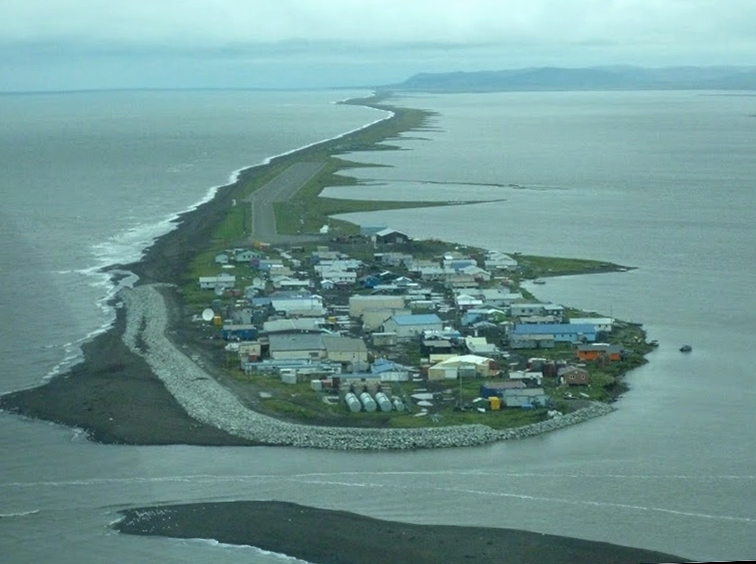 Background
The CSFWT project will address key public sanitation issues in Arctic North America through a pilot project co-developed with the municipal and tribal councils in Kivalina, an Alaska native village of approximately 400 people. Phase 1 will conduct research and analysis and develop a concept design for new waste management systems in Kivalina, including dry toilets that convert human solid waste into charcoal and fertilizer substrate.
A new waste management system in Kivalina addresses sanitation as the most critical threat to public health in the village. The technologies we are proposing are readily transported by shipping containers to future village relocation sites being planned in response to the impacts of climate change on Kivalina. Finally, energy and fertilizer byproducts expand opportunities for local economic development.
Goals
The goals include developing a shovel-ready project to provide improved biochar sanitation to the Arctic village of Kivalina, Alaska, and to develop a model for improved sanitation for Arctic villages across North America.
Main Activities
We plan to engineer, analyze, and adapt technology developed for sub-Saharan Africa to Arctic conditions to process waste into energy, biochar, and useful raw materials. The project will be co-designed with leaders and residents in Kivalina, government agencies, and expert consultants from across the State of Alaska and around the world.
Results
We expect to have a comprehensive design for a project ready to deploy at the end of this phase, with engineering, permitting, and support requested to deploy the sanitation char system.