»
»
»
Developing a Carbon Reduction Methodology through Backyard Gardening
Developing a Carbon Reduction Methodology through Backyard Gardening
Organization: Green Light New Orleans
Location: New Orleans
Country: United States
Other Organizations Involved:
Tulane University
Completed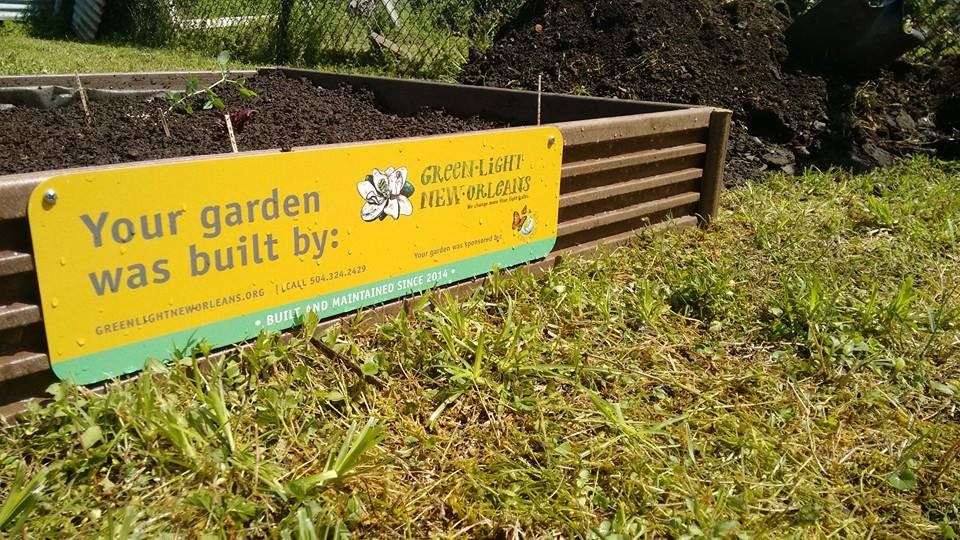 Background
Many New Orleans residents live in neighborhoods that are swamped with highly processed convenience foods that are shipped thousands of miles, but they have little or no access to a sustainable source of fresh, healthy vegetables. Cornell University reports that food travels an average of 1,500 miles before consumption. Growing food at home eliminates the fuel consumption and associated CO2 emissions of food transport.
Goals
Green Light New Orleans will build free backyard gardens to increase access to fresh food, lower CO2 emissions, and connect families to their food source. Data will be collected from Green Light garden program participants to develop a methodology for calculating carbon offsets from residential gardening in New Orleans.
Main Activities
Green Light volunteers will build gardens for residents interested in growing their own produce. Gardeners will attend workshops to learn gardening basics as well as organic gardening methods. Follow-up surveys will be conducted twice annually to track the impact of the garden program. Data will be collected and evaluated by Tulane University students to determine a methodology for calculating the impact of home gardening on carbon emissions.
Results
Green Light will decrease the carbon footprint of the New Orleans region by building free backyard vegetable gardens for residents. The garden program will increase the amount of fresh food being produced and consumed locally, by enabling New Orleans residents to grow their own food and by working with gardeners to increase their harvests. Tulane University students will analyze data collected from garden program participants in an effort to develop a carbon reduction methodology for urban gardening.