»
»
»
Co-generation of Sustainable Alternatives to Confront the Post-COVID Per...
Co-generation of Sustainable Alternatives to Confront the Post-COVID Period in Vulnerable Communities of the Querétaro Semidesert
Organization: Universidad Autónoma de Querétaro
As an expression of university social responsibility, the Autonomous University of Querétaro (UAQ) endeavors to promote sustainable alternatives for the common good of vulnerable communities, via highly participatory processes.
Location: Municipality of Tolimán, Querétaro. Communities involved: El Jabalí, La Cebolleta, El Derramadero and El Patol.
Country: Mexico
Other Organizations Involved: The Municipality of Tolimán will participate through its Sustainable Development, Economic Development, Tourism, and Social Development units. Other participants include Querétaro's Ministry of Sustainable Development and the local offices of the Ministry of the Environment and Natural Resources (Semarnat), Mexico's National Forestry Commission (Conafor) and the Federal Attorney for Environmental Protection (Profepa). This project is part of the Regional Corridor for Sustainability (Coresu), a multi-institutional undertaking focusing on the most disadvantaged inhabitants of the most vulnerable communities of the Sierra Gorda and Querétaro's semi-desert region.
Active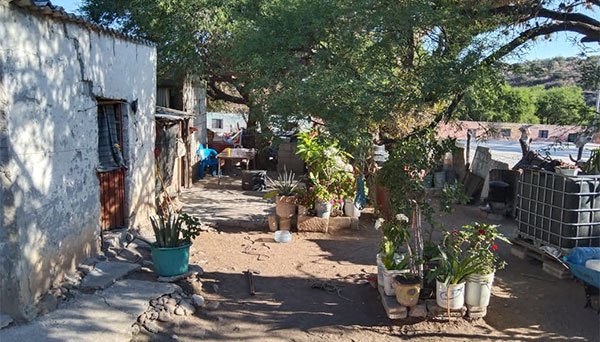 ©Raúl Pineda
Background
Home to widely scattered and highly vulnerable rural communities, life is difficult in Querétaro's semi-desert region. A lack of local employment opportunities and good public services translate into widespread poverty. This, in turn, negatively impacts local natural resources, institutions, and the social fabric in communities. Moreover, in this precarious economic context, the COVID-19 pandemic has had a major impact in worsening the region's socio-environmental conditions. In response, the UAQ sought, via its Regional Center for Training on Basins Management (Centro Regional de Capacitación en Cuencas—CRCC), to contribute to improving the situation by establishing a partnership with the Municipality of Tolimán to administer socio-environmental projects and establish a sustainability training hub.
Goals
The project proposes to transfer and adapt the participatory experiences of the CRCC (a successful and nationally recognized program with an eleven-year history of implementation) to four isolated communities in the Municipality of Tolimán, which are quite varied in terms of their social composition, geography, and economic structure.
Main activities
With community participation and using a basins-centered approach, restore 60 hectares of eroded hillsides in the project's target communities, with integrated conservation of soil, water and biodiversity. The objective is to rehabilitate springs, enhance plant cover, and control surface runoff.
Establish four family agroecological production units in the participating communities, as part of a process of micro organization of plots, in order to contribute to food self-sufficiency, provide plant materials for establishing micro businesses, and constitute a demonstration model for other families throughout the region.
Build 35 sustainable dwellings, based on innovative ecotechniques, which, in addition to enhancing water security for families, provide improvements in their general health conditions.
Outcomes
The project's proposed community development and local capacity building processes are implemented in accordance with a participatory approach, thereby setting the stage for disseminating and expanding these processes in the participating communities and throughout the Querétaro semi-desert region, which is home to over 13,000 inhabitants.