Barren-ground and Woodland Caribou, Athabaskan Peoples and Climate Change: Planning for the Future
Organization: Arctic Athabaskan Council
Country: Canada

Completed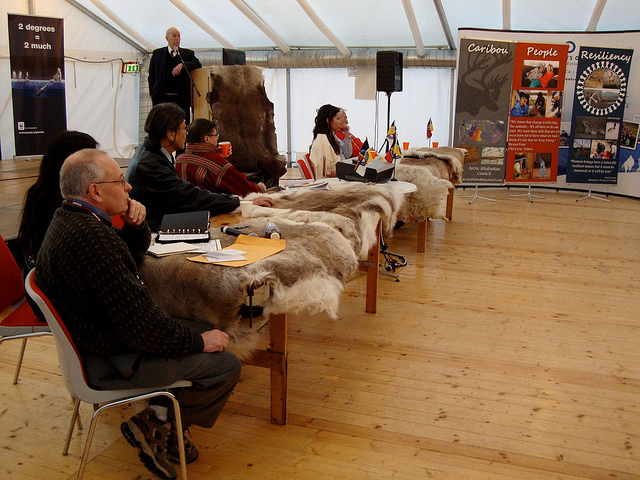 Background
Climate change is impacting the great herds of barren-ground and woodland caribou on which Athabaskan peoples rely for food, and cultural affirmation. The project will reveal the extent of the impact of climate change on Athabaskan peoples in Alaska and northern Canada and help them develop their adaptive capacity.
A community climate change needs assessment survey instrument was developed in the 2010/2011 fiscal year. The instrument was circulated in Yukon communities and a statistical analysis has been completed on the data gathered in Yukon.
Conclusions
96 % of respondents believe climate is changing;
75% of respondents believe climate change is altering their lives;
Impacts on wildlife and food security are of the
Goals
To maintain the cultural health and well-being of Athabaskan peoples and their relationship with the caribou herds on which they rely for food and cultural affirmation;
Main activities
Land-based traditional knowledge workshop, administration of structured questionnaires, and engagement in the Arctic Biodiversity Assessment and Ecosystem Based Management efforts being carried out by the eight-nation Arctic Council.
Results
Greater capacity of Athabaskan peoples to adapt to the impacts and effects of climate change; greater understanding by the governments of the USA and Canada as to the impacts and effects of climate change in the Arctic and sub-Arctic; and policy recommendations in the Arctic Council's Arctic Biodiversity Assessment to promote adaptation to climate change and protection of caribou.