»
»
World Environment Day 2022: Working Together for a Sustainable Future
World Environment Day 2022: Working Together for a Sustainable Future
The Commission for Environmental Cooperation (CEC) celebrates World Environment Day 2022 and its theme "Only One Earth" by highlighting the importance of robust international cooperation and public participation to conserve, protect and enhance our shared environment.
Supporting community-led efforts that empower individuals and organizations to drive sustainable development is a vital part of the trinational work we do. As issues like climate change and natural disasters are inherently transboundary issues, multilateral organizations like the CEC that bring together countries and communities have unparalleled importance as we strive for a brighter future of shared well-being and prosperity.
Since we all share just this one Earth, it is our planet that remains our common ground as we come together as countries and as individuals to rise to the common challenges ahead of us. Promoting a strong sense of shared responsibility and stewardship is key for a paradigm shift in how we balance our environmental, economic and social well-being.
Most importantly, our words and ambitions must be embodied in our actions. For the CEC, our mission and vision are underpinned by our 2021-2025 Strategic Plan, which clearly provides our North Star: sustainable development for the benefit of present and future generations. Our actions today are shaping the lives and livelihoods of those for generations to come.
It is all the more clear that reaching our common goals depends on bringing together the whole of society and unlocking the latent potential in our young people, in our communities, in the private sector, and in concert with a whole of government approach.
The CEC proudly works with the Governments of Canada, Mexico and the United States on a host of priority environmental issues, ranging from North American-wide climate adaptation to on-the-ground resilience and promoting environmental justice for vulnerable and underserved communities.
Today we join the United Nations Environment Programme as the global host of World Environment Day and celebrate the value of our ongoing collaborative efforts that demonstrate the importance of working together to raise awareness and drive action on some of the most pressing environmental challenges of our time.
We remain committed to expanding our collaboration and facilitating win-win solutions with private- and public-sector partners as we raise awareness, facilitate knowledge-sharing and drive real world, evidenced-based solutions that positively impact all of us.
The CEC's cooperative work program and initiatives reflect the North American commitment to drive meaningful actions to move the needle on regional and global issues related to trade and the environment.
All Eyes on #CEC29: A Hybrid Approach to our Annual Council Sessions    
Each year, the CEC convenes the three environment Ministers of Canada, Mexico and the United States and invites the public to engage in multiple dialogues on pressing environmental issues facing our region. This year's annual Council Session and Joint Public Advisory Committee (JPAC) Public Forum will take place on 14 and 15 July 2022, in Mérida, Mexico as a hybrid event with in-person as well as virtual participation available. Secretary María Luisa Albores González of Mexico's Secretariat of Environment and Natural Resources (Semarnat) will host her counterparts, United States Environmental Protection Agency Administrator Michael Regan and Canadian Minister of Environment and Climate Change Steven Guilbeault.
For more information and to register for #CEC29 now, click here.
The CEC will continue to promote awareness and participation in environmental governance while fostering sustainable growth, reducing pollution, and managing and responsibly using our vital natural resources so that we can meet today's needs without compromising the ability of our environment to provide future generations with a secure quality of life.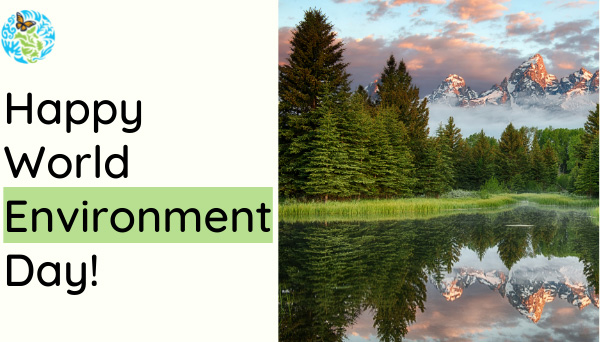 About the CEC
The Commission for Environmental Cooperation (CEC) was established in 1994 by the governments of Canada, Mexico and the United States through the North American Agreement on Environmental Cooperation, a parallel environmental agreement to NAFTA. As of 2020, the CEC is recognized and maintained by the Environmental Cooperation Agreement, in parallel with the new Free Trade Agreement of North America. The CEC brings together a wide range of stakeholders, including the general public, Indigenous people, youth, nongovernmental organizations, academia, and the business sector, to seek solutions to protect North America's shared environment while supporting sustainable development for the benefit of present and future generations
The CEC is governed and funded equally by the Government of Canada through Environment and Climate Change Canada, the Government of the United States of Mexico through the Secretaría de Medio Ambiente y Recursos Naturales, and the Government of the United States of America through the Environmental Protection Agency.