»
»
Webinar: New tools to prevent marine litter across North America
Webinar: New tools to prevent marine litter across North America
Did you know that over 80% of litter found in the ocean originates from land?
Marine litter is more than a coastal issue. Items littered in communities far from the coast can travel—with the wind and through streams, rivers and storm drains—all the way to the ocean. All along the way, litter can impact ecosystems, communities, infrastructure, and even economic activity.
Reducing marine litter needs to be a collective effort—and you can be a part of the solution.
Be the first to see new tools and resources developed to help community organizations, municipalities and cities all across North America take action locally and raise public awareness on the journey of litter to the ocean. Be a part of the change.
Learn about the CEC's efforts to reduce marine litter and the impactful new toolkits designed to raise awareness of water and trash flows, inspire community engagement and action, and provide solutions for individuals to prevent and reduce land-based marine litter.
Speakers:
Lucie Robidoux, Head of Ecosystems Unit, CEC
Julie Roy, Project Lead for Ecosystems Unit, CEC
Nicklas Rønning, Managing Partner, Signifly Inc.
Moderated by: Georgina O'Farrill, Outreach and Partnerships Officer, CEC.
This webinar will be delivered in English, with simultaneous interpretation to French and Spanish.
Since 2017, the Commission for Environmental Cooperation (CEC) has been facilitating collaboration and developing tools to address land-based marine litter in North America. We hope you'll join us and help make a difference for our communities and our oceans.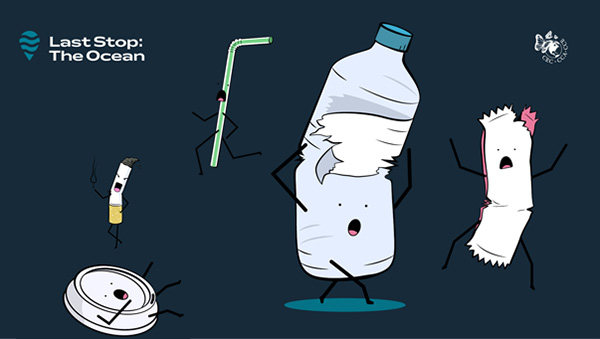 About the CEC
The Commission for Environmental Cooperation (CEC) was established in 1994 by the governments of Canada, Mexico and the United States through the North American Agreement on Environmental Cooperation, a parallel environmental agreement to NAFTA. As of 2020, the CEC is recognized and maintained by the Environmental Cooperation Agreement, in parallel with the new Free Trade Agreement of North America. The CEC brings together a wide range of stakeholders, including the general public, Indigenous people, youth, nongovernmental organizations, academia, and the business sector, to seek solutions to protect North America's shared environment while supporting sustainable development for the benefit of present and future generations
The CEC is governed and funded equally by the Government of Canada through Environment and Climate Change Canada, the Government of the United States of Mexico through the Secretaría de Medio Ambiente y Recursos Naturales, and the Government of the United States of America through the Environmental Protection Agency.