On 22 November, Join Our Knowledge Dialogue on Indigenous Knowledge in Water Management
Join us for our upcoming online Knowledge Dialogue on the "Application of Indigenous Knowledge in Water Management: Best Practice Models" and be part of a community-driven, knowledge-sharing session on Indigenous and Traditional Ecological Knowledge (TEK) best practices for freshwater management.
The event will be held virtually via Zoom, on 22 November 2022 from 11:00 – 13:00 Eastern Time.
The objective of this Knowledge Dialogue is to create and provide an ethical space for respectful dialogue for learning and knowledge-sharing amongst Indigenous Peoples from various regions of North America, and to exchange experiences and lessons learned in the context of freshwater management. The event will be attended by representatives of Indigenous Peoples, government representatives, international organizations and agencies specialized in the field.
Water is an essential resource for life, health, the eradication of poverty and hunger, combating desertification and biodiversity loss, and to promote a socially, economically, and environmentally sustainable, resilient, equitable, peaceful, and inclusive future for all. Water conservation and management is not an easy task. Daily, our freshwater sources face contamination, over-exploitation, and mismanagement, among many other problems due to human activities.
Indigenous Peoples' traditional cultures and knowledge systems are globally recognized as holding critical information related to achieving sustainable practices in water management. Indigenous communities have successfully used such knowledge for the benefit of their territories and for society generally. Therefore, appreciation of Indigenous Peoples' perspectives is essential to advancing inclusive and diverse sustainable environmental management approaches to meeting global goals, and to institutionalizing the inclusion of TEK in science and policy spheres.
The CEC Knowledge Dialogue "Application of Indigenous Knowledge in Water Management: Best Practice Models" will present selected cases from North America to show the use, application, and importance of Indigenous knowledge (including Indigenous Peoples' tools, approaches, and methods) in the context of freshwater management. The Knowledge Dialogue will serve as a space for exchanging and sharing experiences and to influence policymaking.
Register here for the event.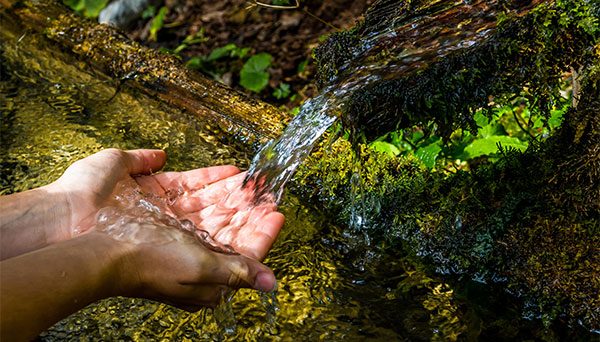 About the CEC
The Commission for Environmental Cooperation (CEC) was established in 1994 by the governments of Canada, Mexico and the United States through the North American Agreement on Environmental Cooperation, a parallel environmental agreement to NAFTA. As of 2020, the CEC is recognized and maintained by the Environmental Cooperation Agreement, in parallel with the new Free Trade Agreement of North America. The CEC brings together a wide range of stakeholders, including the general public, Indigenous people, youth, nongovernmental organizations, academia, and the business sector, to seek solutions to protect North America's shared environment while supporting sustainable development for the benefit of present and future generations
The CEC is governed and funded equally by the Government of Canada through Environment and Climate Change Canada, the Government of the United States of Mexico through the Secretaría de Medio Ambiente y Recursos Naturales, and the Government of the United States of America through the Environmental Protection Agency.