»
»
»
We want to hear from you! CEC Joint Public Advisory Committee calls for ...
We want to hear from you! CEC Joint Public Advisory Committee calls for comments on CEC's proposed 2017-2018 projects
To view the public consultation page, click here.
Montreal, 7 March 2017—The Joint Public Advisory Committee (JPAC) of the Commission for Environmental Cooperation (CEC) is requesting public input on the CEC's proposed Operational Plan for 2017–2018.
The CEC's Operational Plan outlines cooperative actions to protect and enhance North America's environment. It is focused on priorities established by the CEC Council, composed of the highest-level environmental authorities (cabinet level or equivalent) from Canada, Mexico, and the United States.
The proposed initiatives for this new two-year cycle cover a broad range of topics such as: promoting greater energy efficiency in the industrial sector supply chain; working to reduce marine litter at North American shared-border watershed sites; expanding food waste prevention and recovery programs in the three countries; promoting only legal and sustainable trade in North American priority species; improving data on particulate and black carbon emissions from combustion sources; and supporting science for conservation of the monarch butterfly.
When reviewing these project proposals, please consider the following questions, in particular:
Can the project's youth and education components (if applicable) be strengthened in any way?
Is there potential to engage industries or foundations under this project to allow it to be sustained beyond the CEC?
Is there opportunity to integrate traditional ecological knowledge, if applicable?
The feedback received from the public will inform JPAC's recommendations to the CEC Council. This JPAC-led review is intended to be transparent, accessible and accountable to the public. Your comments are important and appreciated.
The deadline to provide written comments on the proposed Operational Plan for 2017–2018 is Tuesday, March 21.
Please consult the CEC website for:
Draft Project Descriptions
CEC Public Consultation Guidelines
For more information, contact JPAC Liaison Officer, Marcela Orozco: jpac@cec.org.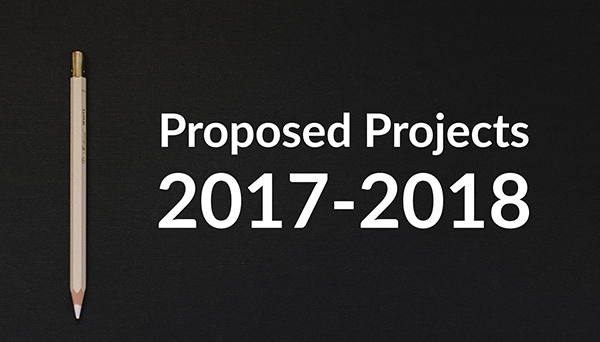 About the CEC
The Commission for Environmental Cooperation (CEC) was established in 1994 by the governments of Canada, Mexico and the United States through the North American Agreement on Environmental Cooperation, a parallel environmental agreement to NAFTA. As of 2020, the CEC is recognized and maintained by the Environmental Cooperation Agreement, in parallel with the new Free Trade Agreement of North America. The CEC brings together a wide range of stakeholders, including the general public, Indigenous people, youth, nongovernmental organizations, academia, and the business sector, to seek solutions to protect North America's shared environment while supporting sustainable development for the benefit of present and future generations
The CEC is governed and funded equally by the Government of Canada through Environment and Climate Change Canada, the Government of the United States of Mexico through the Secretaría de Medio Ambiente y Recursos Naturales, and the Government of the United States of America through the Environmental Protection Agency.