Public roundtable to focus on greening North American supply chains and urban transportation challenges
Sustainable transportation experts to gather in Los Cabos, Baja California, Mexico, for the Commission for Environmental Cooperation's Joint Public Advisory Committee meeting on 10 July
Montreal, 6 June 2013 — Whether by driving to work or eating food transported from elsewhere, almost every North American contributes to the environmental impact of transportation. On 10 July, the Joint Public Advisory Committee (JPAC) of the Commission for Environmental Cooperation (CEC) will host a public meeting focused on how Canada, Mexico and the United States can continue to work together to reduce the impact of moving goods and people.
In collaboration with seasoned experts from multinational companies, NGOs, academics and government experts, participants will tackle questions related to the policies, regulations, and incentives necessary to accomplish sustainable transportation at a continental scale.
The meeting is open to the public and every participant will contribute to the final output—JPAC's advice on the subject to the CEC Council. The Council is made up of the three cabinet-level environment ministers of Canada, Mexico and the US, who will be meeting the following day, 11 July, for the CEC Council Session.
Find out more and register today to participate either in person or online, and be sure to follow us on Facebook (www.facebook.org/CECconnect) and Twitter @CECweb, where you can get updates on the meeting, ask questions, or share your comments and ideas.
Attendance at the CEC Council public session and the JPAC meeting is open to the public and is free of charge. Financial support to cover travel and lodging expenses may be requested before June 14.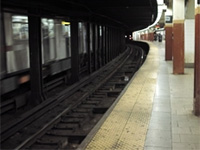 About the CEC
The Commission for Environmental Cooperation (CEC) was established in 1994 by the governments of Canada, Mexico and the United States through the North American Agreement on Environmental Cooperation, a parallel environmental agreement to NAFTA. As of 2020, the CEC is recognized and maintained by the Environmental Cooperation Agreement, in parallel with the new Free Trade Agreement of North America. The CEC brings together a wide range of stakeholders, including the general public, Indigenous people, youth, nongovernmental organizations, academia, and the business sector, to seek solutions to protect North America's shared environment while supporting sustainable development for the benefit of present and future generations
The CEC is governed and funded equally by the Government of Canada through Environment and Climate Change Canada, the Government of the United States of Mexico through the Secretaría de Medio Ambiente y Recursos Naturales, and the Government of the United States of America through the Environmental Protection Agency.