ONLY ONE WEEK LEFT: Enter the CEC North American Youth Photo Challenge today!
Help us showcase your favorite landscape or seascape, at www.cec.org/youthphotochallenge
Montreal, 25 May 2016—Only one week remains to enter the CEC North American Youth Photo Challenge, open to North American youth aged 12 to 26. The CEC would like to thank all those who have already submitted their entries.
If you are an amateur photographer, send us a photo that captures the natural beauty of your surroundings, whether it's a mountain, lake or meadow, forest or prairie, urban landscape or coastline. Tell us about your commitment to the natural world and why the scene shown in your photo reflects the importance of protecting, conserving and enhancing our shared North American environment.
One winner and two runners-up will be chosen from each country Canada, Mexico and the United States. The deadline to submit your photo is 1 June 2016.
The three winning photographs and six runners-up will be displayed on the CEC website and at public exhibit at the upcoming CEC Council Session, on 14–15 June 2016, in Tuxtla Gutiérrez, Chiapas (Mexico), that will be hosted by Rafael Pacchiano Alamán, Mexico's Secretary of Environment and Natural Resources (Semarnat) and attended by Canada's Environment and Climate Change Minister Catherine McKenna and United States Environmental Protection Agency Administrator Gina McCarthy.
Each of the three winners will each receive a GoPro HERO+ camera [1] and have the opportunity to record a video message explaining the importance of the natural environment depicted in their photo. The video messages will be presented to the three environment ministers at the Council Session.
A trinational committee of CEC experts and professional photographers will select the winners and runners-up.
---
Note: The contest is not open to professional photographers.
[1] Approximate value: C$280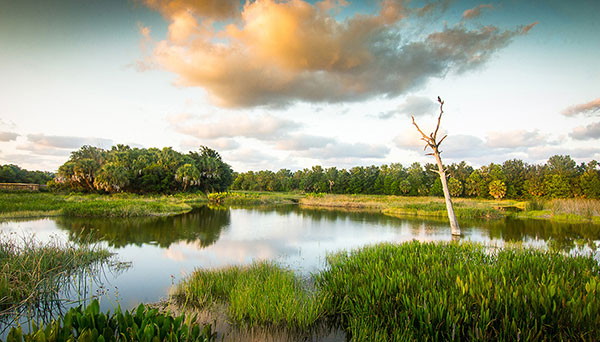 About the CEC
The Commission for Environmental Cooperation (CEC) was established in 1994 by the governments of Canada, Mexico and the United States through the North American Agreement on Environmental Cooperation, a parallel environmental agreement to NAFTA. As of 2020, the CEC is recognized and maintained by the Environmental Cooperation Agreement, in parallel with the new Free Trade Agreement of North America. The CEC brings together a wide range of stakeholders, including the general public, Indigenous people, youth, nongovernmental organizations, academia, and the business sector, to seek solutions to protect North America's shared environment while supporting sustainable development for the benefit of present and future generations
The CEC is governed and funded equally by the Government of Canada through Environment and Climate Change Canada, the Government of the United States of Mexico through the Secretaría de Medio Ambiente y Recursos Naturales, and the Government of the United States of America through the Environmental Protection Agency.