»
»
»
Only a few days left to join our free public forum on clean energy coope...
Only a few days left to join our free public forum on clean energy cooperation
Montreal, 3 November 2016—On 7 November, the Commission for Environmental Cooperation's (CEC) Joint Public Advisory Committee (JPAC) will host a public meeting in Ottawa, Ontario, Canada, to discuss new opportunities for creating a clean and efficient energy future in North America.
The forum will bring together international energy experts from industry, academia and government, as well as members of the wider public.
Participation at the CEC's JPAC forum is open to the public and free of charge. The CEC will also offer free roundtrip shuttle bus transportation between Montreal and Ottawa on 7 November.
If you cannot attend the forum in person, you can participate online through our webcast and social media.
Send a message or question before or during the JPAC forum via our Facebook page or Twitter account using the handle (@CECweb) or the hashtag #JPACOttawa. You can also email your questions to info@cec.org.
For more information, contact JPAC Coordinator Dominique Croteau at dcroteau@cec.org.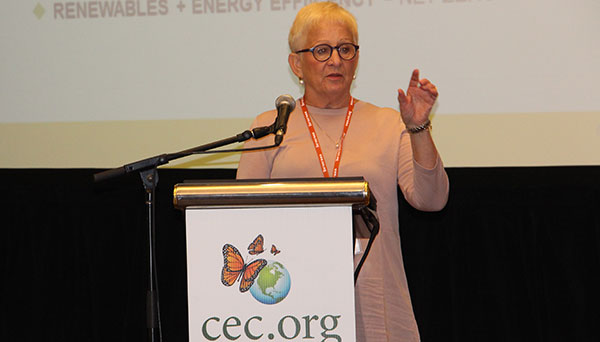 About the CEC
The Commission for Environmental Cooperation (CEC) was established in 1994 by the governments of Canada, Mexico and the United States through the North American Agreement on Environmental Cooperation, a parallel environmental agreement to NAFTA. As of 2020, the CEC is recognized and maintained by the Environmental Cooperation Agreement, in parallel with the new Free Trade Agreement of North America. The CEC brings together a wide range of stakeholders, including the general public, Indigenous people, youth, nongovernmental organizations, academia, and the business sector, to seek solutions to protect North America's shared environment while supporting sustainable development for the benefit of present and future generations
The CEC is governed and funded equally by the Government of Canada through Environment and Climate Change Canada, the Government of the United States of Mexico through the Secretaría de Medio Ambiente y Recursos Naturales, and the Government of the United States of America through the Environmental Protection Agency.