»
»
»
New CEC infographics illustrate key facts about grasslands conservation
New CEC infographics illustrate key facts about grasslands conservation
Series chronicles recent trends in North American ranching industries, beef cattle trade, and grasslands
Montreal, 22 January 2016—The Commission for Environmental Cooperation (CEC) has released a series of infographics underlining the importance of sustainable ranching and beef cattle trade to the grasslands, and to the societies and economies of North America.
The North American grasslands are the only shared, contiguous terrestrial ecoregion extending from Canada through the United States and on to Mexico.
Expressing a common interest to strengthen trinational efforts for a common approach to grasslands conservation and sustainable use, Canada, Mexico and the United States agreed to create an awareness-raising tool through the CEC. In partnership with the Canadian Wildlife Service, Mexico's Comisión Nacional para el Conocimiento y Uso de la Biodiversidad (Conabio), the US Fish and Wildlife Service, and the US Forest Service, the CEC compiled reliable, detailed and comparable data on the grasslands, the North American beef cattle industries, and the beef cattle trade across the three countries.
Members of the public are encouraged to use these new sets of infographics to develop their own awareness-raising and outreach campaigns, or to promote funding mechanisms, policies and research that recognize the benefits that sustainable ranching can bring to the conservation and informed use of this vital, shared North American ecoregion. To view or download the infographics, visit our Virtual Library at www.cec.org/library.
For more innovative ways to conserve and restore native grasslands while strengthening the economic stability of ranching across North America, visit the CEC's Grasslands Beneficial Management Practices Online Tool at www.nagrasslands.org.
Keep up-to-date with the CEC's work by following @CECweb on Twitter or like us on Facebook at www.facebook.com/cecconnect.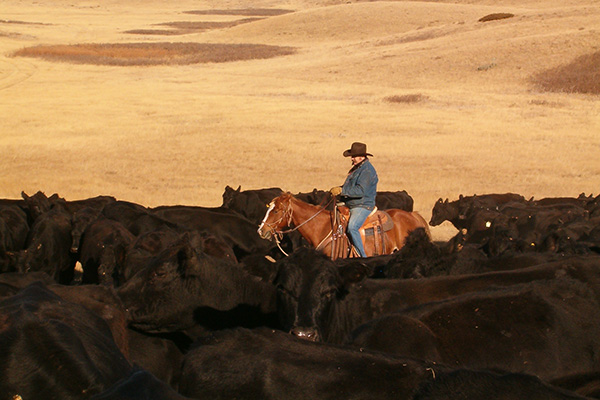 About the CEC
The Commission for Environmental Cooperation (CEC) was established in 1994 by the governments of Canada, Mexico and the United States through the North American Agreement on Environmental Cooperation, a parallel environmental agreement to NAFTA. As of 2020, the CEC is recognized and maintained by the Environmental Cooperation Agreement, in parallel with the new Free Trade Agreement of North America. The CEC brings together a wide range of stakeholders, including the general public, Indigenous people, youth, nongovernmental organizations, academia, and the business sector, to seek solutions to protect North America's shared environment while supporting sustainable development for the benefit of present and future generations
The CEC is governed and funded equally by the Government of Canada through Environment and Climate Change Canada, the Government of the United States of Mexico through the Secretaría de Medio Ambiente y Recursos Naturales, and the Government of the United States of America through the Environmental Protection Agency.