»
»
»
Join CEC advisory committee forum in San Juan, Puerto Rico, on building ...
Join CEC advisory committee forum in San Juan, Puerto Rico, on building local resilience to extreme weather events
Montreal, 25 September 2019—Floods, drought, hurricanes, wildfires and other extreme weather events are on the rise globally. As North American communities face the reality of increasing climate variability, building local resilience has become a shared priority for communities and all levels of government in Canada, Mexico and the United States.
On October 24, the Commission for Environmental Cooperation's (CEC) Joint Public Advisory Committee (JPAC) will host a public forum, showcasing citizen-led efforts to respond to the impacts of extreme weather events and exploring opportunities for trilateral cooperation on disaster resilience through the Commission for Environmental Cooperation and its activities.
To view the full agenda for the JPAC meeting Community-based Approaches to Disaster Resilience, click here.
Participants will engage in question and answer periods and facilitated discussions on understanding the impacts of these events, reflecting on the hardships and resilience experienced by affected communities, as well as how to respond to crises and build perseverance.
To learn more about JPAC, visit.
Learn more about the CEC's current work on extreme events.
Register for the livestream to get a reminder on October 24
Send in your questions and comments throughout the day via Facebook and Twitter, using #ResilientNorthAmerica or emailing info@cec.org.
To receive updates on the event, join JPAC's Facebook event page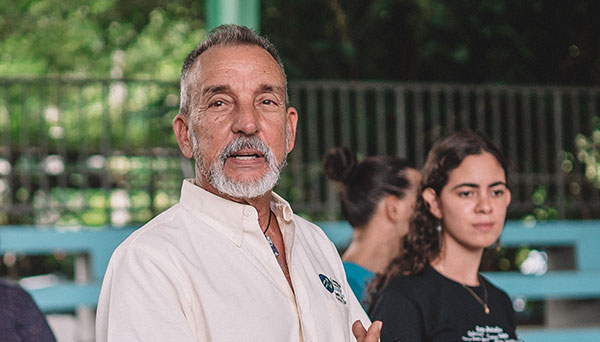 About the CEC
The Commission for Environmental Cooperation (CEC) was established in 1994 by the governments of Canada, Mexico and the United States through the North American Agreement on Environmental Cooperation, a parallel environmental agreement to NAFTA. As of 2020, the CEC is recognized and maintained by the Environmental Cooperation Agreement, in parallel with the new Free Trade Agreement of North America. The CEC brings together a wide range of stakeholders, including the general public, Indigenous people, youth, nongovernmental organizations, academia, and the business sector, to seek solutions to protect North America's shared environment while supporting sustainable development for the benefit of present and future generations
The CEC is governed and funded equally by the Government of Canada through Environment and Climate Change Canada, the Government of the United States of Mexico through the Secretaría de Medio Ambiente y Recursos Naturales, and the Government of the United States of America through the Environmental Protection Agency.