»
»
»
INVITATION: Join our live webcasts on 26-27 June from the CEC Council Se...
INVITATION: Join our live webcasts on 26-27 June from the CEC Council Session
Montreal, 21 June 2018—Join the live webcasts from the 25th Regular Session of the Council of the Commission for Environmental Cooperation  and the public forum of our Joint Public Advisory Committee (JPAC).
Where: www.cec.org/webcast
When: Tuesday, 26 June, beginning at 10 a.m. CDT
Wednesday, 27 June, beginning at 2:30 pm CDT
On the afternoon of June 27, the public session will feature a dialogue with North American experts on Innovation and Partnerships for Green Growth and presentations by the winners of this year's Youth Innovation Challenge.
On 26 June, JPAC will host a forum focusing on opportunities for expanding private sector engagement in CEC work and future areas of environmental cooperation across North America.
The CEC's JPAC forum is a valuable opportunity for  the North American public to communicate with experts from nongovernmental organizations, industry, government, and academia, and exchange views on relevant environmental topics.
Participate from anywhere in North America
Send a message or question before or during the JPAC forum and Council session via our Facebook Page or Twitter using the handle @CECweb or the hashtag #Oklahoma2018. You can also email your questions to info@cec.org.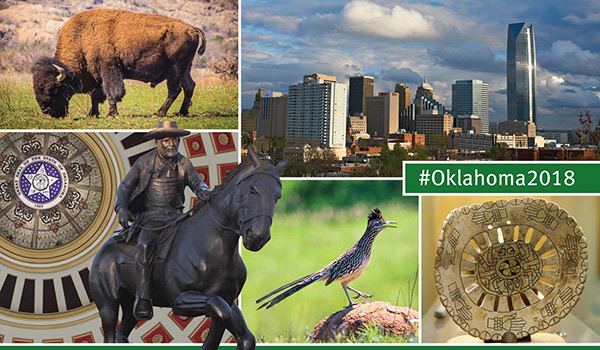 About the CEC
The Commission for Environmental Cooperation (CEC) was established in 1994 by the governments of Canada, Mexico and the United States through the North American Agreement on Environmental Cooperation, a parallel environmental agreement to NAFTA. As of 2020, the CEC is recognized and maintained by the Environmental Cooperation Agreement, in parallel with the new Free Trade Agreement of North America. The CEC brings together a wide range of stakeholders, including the general public, Indigenous people, youth, nongovernmental organizations, academia, and the business sector, to seek solutions to protect North America's shared environment while supporting sustainable development for the benefit of present and future generations
The CEC is governed and funded equally by the Government of Canada through Environment and Climate Change Canada, the Government of the United States of Mexico through the Secretaría de Medio Ambiente y Recursos Naturales, and the Government of the United States of America through the Environmental Protection Agency.