Commission for Environmental Cooperation (CEC) Launches C$1.5 Million Grant Program on Adaptation to Extreme Events
Submit your application to the North American Partnership for Environmental community Action (NAPECA) by 6 September 2019
Montreal, 24 July 2019—The Commission for Environmental Cooperation (CEC) is calling for grant applications from organizations seeking to enhance their community's ability to prepare for and respond and adapt to such extreme events as droughts, floods, wildfires, and extreme temperatures.
Canada, Mexico, and the United States continue their ongoing collaboration through the CEC to improve resilience within communities and shared ecosystems.  Grant recipients across North America may be able to benefit from this work or contribute in other ways to community expertise in preparedness, response, and resilience that will enhance the CEC's work.
The CEC's North American Partnership for Environmental Community Action (NAPECA) program was recently renewed by North America's highest environmental officials, the CEC Council, at the annual Council Session in Mexico City under the theme Helping Your Community Adapt to Extreme Events. The CEC has more than doubled the amount available through NAPECA to engage and partner with local and Indigenous communities, academics and nongovernmental organizations in Canada, Mexico, and the United States, to promote shared responsibility and stewardship for the environment.
Information on the application process and the selection criteria are available in the Call for Proposals. The deadline for submitting preliminary proposals is 6 September 2019 and projects will begin in November 2019.
For more information on the NAPECA grant program or to learn more about past grant recipients, visit www.cec.org/napeca.
Don't miss this opportunity!
For any questions, contact NAPECA at napeca@cec.org.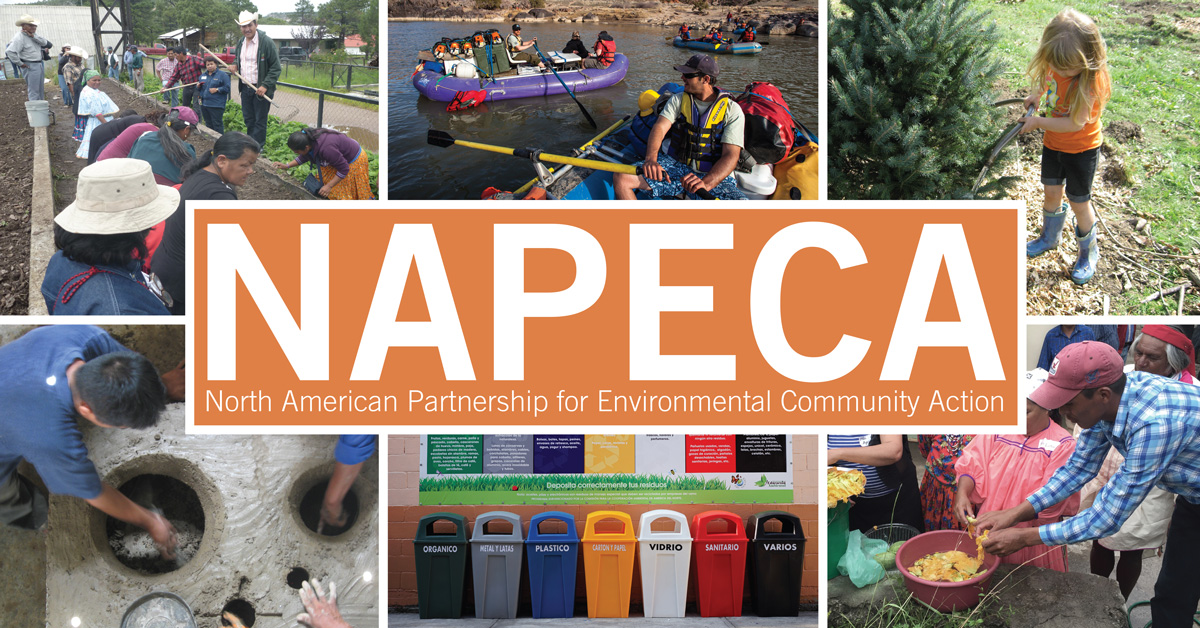 About the CEC
The Commission for Environmental Cooperation (CEC) was established in 1994 by the governments of Canada, Mexico and the United States through the North American Agreement on Environmental Cooperation, a parallel environmental agreement to NAFTA. As of 2020, the CEC is recognized and maintained by the Environmental Cooperation Agreement, in parallel with the new Free Trade Agreement of North America. The CEC brings together a wide range of stakeholders, including the general public, Indigenous people, youth, nongovernmental organizations, academia, and the business sector, to seek solutions to protect North America's shared environment while supporting sustainable development for the benefit of present and future generations
The CEC is governed and funded equally by the Government of Canada through Environment and Climate Change Canada, the Government of the United States of Mexico through the Secretaría de Medio Ambiente y Recursos Naturales, and the Government of the United States of America through the Environmental Protection Agency.