Commission for Environmental Cooperation Bids Farewell to César Rafael Chávez
Montreal, July 11, 2019—Monday, July 15 will mark the last day of Executive Director César Rafael Chávez's term leading the CEC Secretariat in Montreal, Canada.
Chávez joined the CEC in January 2016, after more than 30 years of environmental planning experience in the public, private, social and academic sectors at both the national and international level, including at the Mexican Ministry of Environment and Natural Resources (Secretaría de Medio Ambiente y Recursos Naturales—Semarnat).
During his tenure at the CEC, he worked diligently to modernize the Secretariat, applying horizontal management, seeking creativity and innovation in the delivery of responsibilities, and overseeing the relocation of the Secretariat's Montreal headquarters. Besides overseeing the implementation of two Operational Plans (2015–2016 and 2017–2018) and the drafting of a new plan for 2019–2020, he also coordinated operations to more closely align Secretariat activities with CEC strategic priorities and objectives and refined the organization's performance measurement framework.
The CEC thanks Sr. Chávez for his hard work and guidance during these years and wishes him all the best in his future endeavors.
WATCH: Farewell Message from Commission for Environmental Cooperation Secretariat Executive Director César Rafael Chávez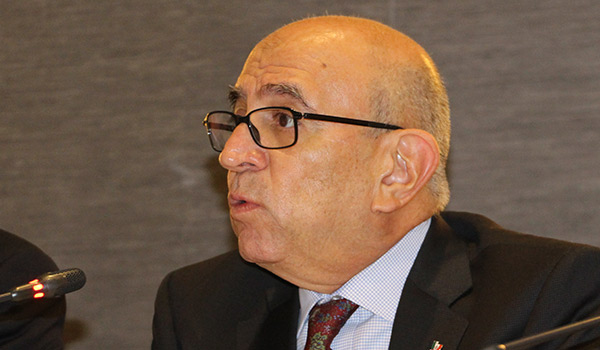 About the CEC
The Commission for Environmental Cooperation (CEC) was established in 1994 by the governments of Canada, Mexico and the United States through the North American Agreement on Environmental Cooperation, a parallel environmental agreement to NAFTA. As of 2020, the CEC is recognized and maintained by the Environmental Cooperation Agreement, in parallel with the new Free Trade Agreement of North America. The CEC brings together a wide range of stakeholders, including the general public, Indigenous people, youth, nongovernmental organizations, academia, and the business sector, to seek solutions to protect North America's shared environment while supporting sustainable development for the benefit of present and future generations
The CEC is governed and funded equally by the Government of Canada through Environment and Climate Change Canada, the Government of the United States of Mexico through the Secretaría de Medio Ambiente y Recursos Naturales, and the Government of the United States of America through the Environmental Protection Agency.