»
»
»
CEC report examines data on North America's exports of used electronic p...
CEC report examines data on North America's exports of used electronic products
Report recommends more open access to trade and sales data on used electronics
Montreal, 12 October 2016—The Commission for Environmental Cooperation has released a report analyzing the amount of used electronics traded between Canada, Mexico and the United States and exported to the rest of the world.
The report, Quantitative Characterization of Domestic and Transboundary Flows of Used Electronic Products, was prepared by experts from the Massachusetts Institute of Technology (MIT) and other institutions. The 115-page report is available for download free-of-charge in English, French and Spanish from the CEC's Virtual Library.
The new report examines the cross-border flows of used desktop and laptop computers and monitors to better understand the movement of used electronics between each of the three partners to the North American Free Trade Agreement (NAFTA) and to other destinations around the globe.
The report shows that in 2010, Canada exported between 55,000 and 114,000 used computers and 22,000 to 218,000 used monitors; Mexico exported approximately 315,000 used computers and 215,000 used monitors; and the United States exported between 1.1 million and 7 million used computers and 779,000 to 5.7 million used monitors.
Other key findings are:
The generation and collection of used computers and monitors is roughly proportional to the population and per capita income of each country;
Commonly discussed destination countries for used electronics in Asia, Latin America, and Africa do not appear in the report's top destination lists. However, it is likely that some of the destinations listed in the report are actually preliminary, not final, destination countries.
Top five export destinations by quantity in 2010
Exporter
#
Destination
Exporter
Destination
Exporter
Destination
Canada
1
US
Mexico
US
US
Mexico
2
France
Netherlands
Canada
3
Italy
Colombia
Hong Kong
4
United Arab Emirates
Canada
United Arab Emirates
5
Sri Lanka
Venezuela
Lebanon
The report's key recommendations to improve generation, collection, and export estimates for used electronics include:
Further analysis of the flows of used electronics across multiple years would allow researchers to better discern trends in generation, collection, and export.
More open access to Canadian and US shipment-level trade data is needed, as are more accurate sales data from all three countries, especially Mexico.
The current trade code system denotes only two trade partners, so to provide an accurate depiction of transactions taking place globally, reporting on destinations to which products are re-exported should be facilitated.
The creation of trade codes for used products would allow better tracking, as Harmonized System (HS) export codes currently used to capture global trade do not distinguish between used electronics and new equipment.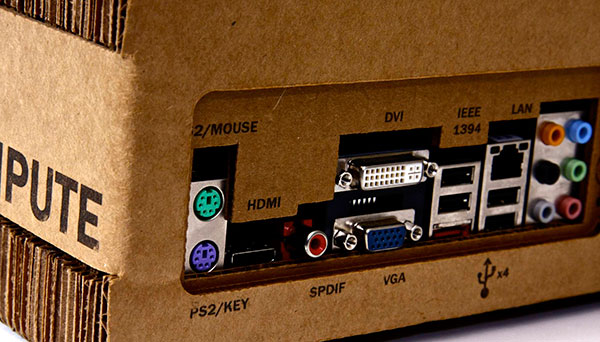 About the CEC
The Commission for Environmental Cooperation (CEC) was established in 1994 by the governments of Canada, Mexico and the United States through the North American Agreement on Environmental Cooperation, a parallel environmental agreement to NAFTA. As of 2020, the CEC is recognized and maintained by the Environmental Cooperation Agreement, in parallel with the new Free Trade Agreement of North America. The CEC brings together a wide range of stakeholders, including the general public, Indigenous people, youth, nongovernmental organizations, academia, and the business sector, to seek solutions to protect North America's shared environment while supporting sustainable development for the benefit of present and future generations
The CEC is governed and funded equally by the Government of Canada through Environment and Climate Change Canada, the Government of the United States of Mexico through the Secretaría de Medio Ambiente y Recursos Naturales, and the Government of the United States of America through the Environmental Protection Agency.