»
»
»
CEC Receives Submission on Environmental Impact and Pollution in Playa H...
CEC Receives Submission on Environmental Impact and Pollution in Playa Hermosa, Mexico under USMCA/CUSMA Chapter 24
Montreal, 3 June 2022—A group of six environmental, skating, surfing, and youth organizations (the "Submitters") filed a submission under Chapter 24 of the United States-Mexico-Canada trade agreement (USMCA/CUSMA) with the Commission for Environmental Cooperation (CEC). The Submitters assert that Mexico is failing to effectively enforce its environmental laws to protect the coastal ecosystem of Playa Hermosa, a local beach located in Ensenada, Baja California, Mexico.
The Submitters assert that the state and municipal governments are undertaking a boardwalk and beachfront development project in Playa Hermosa without the necessary federal environmental impact permits. The Submitters also maintain that water quality in the area is compromised due to discharges that are occurring without adequate treatment. According to the Submitters, the Playa Hermosa sand dune system was destroyed last year as a result of construction and no restoration actions have been taken.
The Submitters state that Playa Hermosa is a popular beach frequented by residents of Ensenada, it is the only beach accessible from the city, and it plays an important role in the local economy. Additionally, they state that it is one of the few areas where outdoor activities are safe in the context of the COVID-19 pandemic.
According to the Submitters, Mexico is not effectively enforcing the General Law of Ecological Equilibrium and Environmental Protection (Ley General del Equilibrio Ecológico y la Protección al Ambiente); and its regulations on environmental impact; the National Waters Law (Ley de Aguas Nacionales), and associated regulations; and the General Law of Climate Change (Ley General de Cambio Climático) as well as other provisions of federal laws and regulations.
The Secretariat will review the submission and determine whether it meets the requirements of USMCA/CUSMA Article 24.27(2) and (3). To learn more, please consult the registry page for the submission SEM-22-001 (Pollution in Playa Hermosa).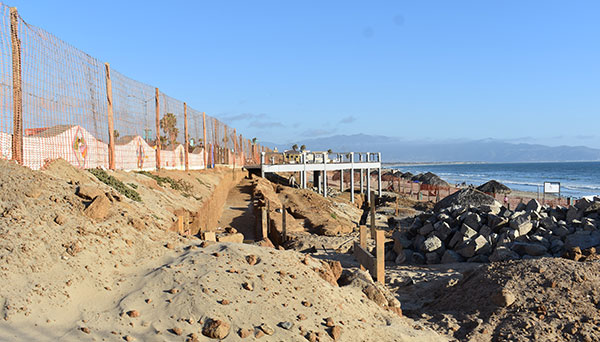 The CEC SEM Process
The CEC Submissions on Enforcement Matters process supports public participation, information-sharing between governments and the public, and transparency and openness in the effective enforcement of environmental law in North America. If you have reason to believe that an environmental law is not being effectively enforced by Canada, Mexico or the United States, the SEM process may address your concerns.
As of 1 July 2020, the CEC's SEM process is governed by USMCA Articles 24.27 and 24.28 of the Environment Chapter of the free trade agreement between Canada, Mexico and the United States (CUSMA, T-MEC, USMCA).
Want to learn more about the SEM process? Please watch this two-minute video for an introduction: