»
»
»
CEC Presents at Clean Energy Ministerial on North American Efforts to Im...
CEC Presents at Clean Energy Ministerial on North American Efforts to Improve Energy Efficiency
"How-to" guide now available for manufacturers and their suppliers to achieve energy efficiency in their own facilities
Montreal, 27 May 2019—The Commission for Environmental Cooperation (CEC) is helping manufacturers across North America to become more energy efficient: work that will be featured at the Tenth Clean Energy Ministerial (CEM10) from 27–29 May 2019, in Vancouver.
"CEM10 is a forum showcasing the current transformation in the global energy system.  After four years of successful work with industry in North America, we at the CEC look forward to sharing our insights on how to achieve greater improvements in supply chain energy efficiency," said David Donaldson, Head of the CEC Green Growth Unit. Donaldson will be presenting at the conference during a roundtable discussion on the North American efforts to accelerate energy efficiency.
Since 2015, the CEC has worked with Mexico's Comisión Nacional para el Uso Eficiente de la Energía, Natural Resources Canada, and the US Department of Energy to accelerate energy efficiency in industrial supply chains across North America by offering training, capacity building and resources on the ISO 50001 energy management standard. Piloting the ISO 50001 supply chain deployment model has produced significant environmental benefits by decreasing pollutant emissions.
Using lessons learned from four years of partnering with companies such as Ingersoll Rand, Cummins, 3M, Cargill, Titan America, Intertape Polymer Group, and Nissan, the CEC has developed a "How-To" guide: Supply Chain Energy Efficiency through ISO 50001: A How-to Guide for Your Company. This guide will help original equipment manufacturers (OEM) and supplier organizations in establishing the organizational structures and management systems needed to achieve their desired supply chain energy performance goals and objectives. Also, two new case studies of Mexican facilities that took part in the CEC North American Energy Management Pilot Program were developed to further demonstrate the value proposition of ISO 50001. These reports can be downloaded at www.cec.org/library.
For more information on the CEC's efforts on energy efficiency, click here.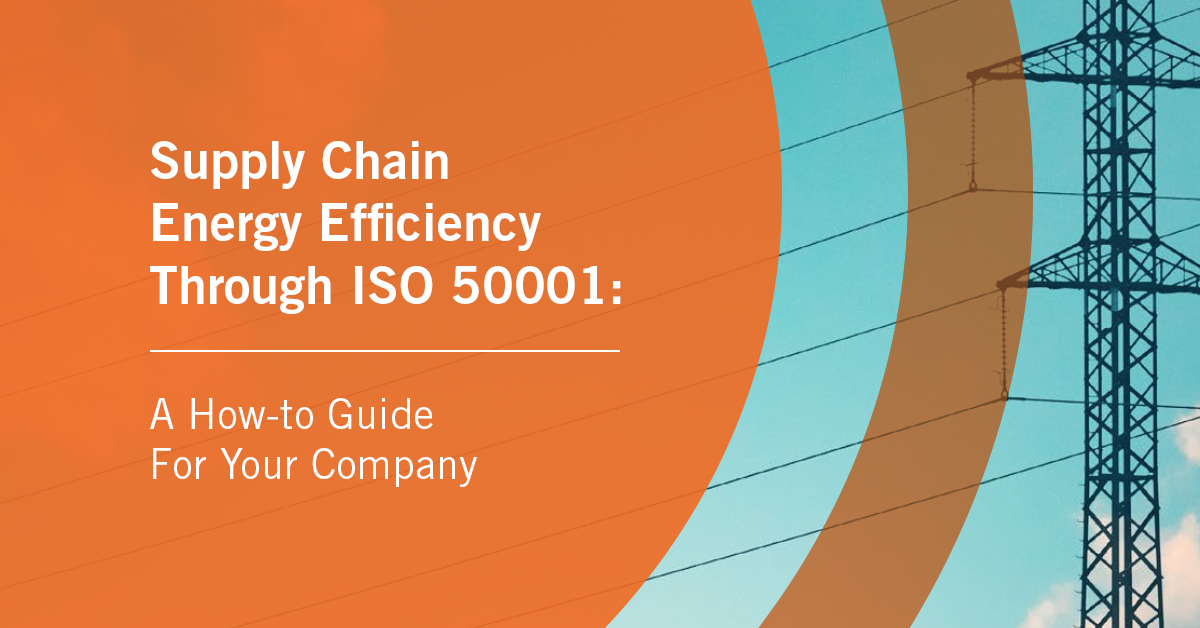 About the CEC
The Commission for Environmental Cooperation (CEC) was established in 1994 by the governments of Canada, Mexico and the United States through the North American Agreement on Environmental Cooperation, a parallel environmental agreement to NAFTA. As of 2020, the CEC is recognized and maintained by the Environmental Cooperation Agreement, in parallel with the new Free Trade Agreement of North America. The CEC brings together a wide range of stakeholders, including the general public, Indigenous people, youth, nongovernmental organizations, academia, and the business sector, to seek solutions to protect North America's shared environment while supporting sustainable development for the benefit of present and future generations
The CEC is governed and funded equally by the Government of Canada through Environment and Climate Change Canada, the Government of the United States of Mexico through the Secretaría de Medio Ambiente y Recursos Naturales, and the Government of the United States of America through the Environmental Protection Agency.