»
»
»
CEC Council Session to take place 8–9 September in Mérida, Yucatán, Mexico
CEC Council Session to take place 8–9 September in Mérida, Yucatán, Mexico
Join in person or via webcast for a ministerial discussion on the role of youth within the work of the CEC
Montreal, 2 August 2016—On 8–9 September 2016, Rafael Pacchiano Alamán, Mexico's Secretary of Environment and Natural Resources, will host United States Environmental Protection Agency Administrator Gina McCarthy and Canada's Environment and Climate Change Minister Catherine McKenna, in Mérida, Yucatán, at the 23rd annual Regular Session of the Council of the Commission for Environmental Cooperation (CEC) of North America.
This year's Council session will focus on the role of youth within the work of the CEC, in particular, on ecosystems and climate change, and supporting sustainable communities.
The 9 September Council meeting will include a public town hall session on these topics, featuring the three environment ministers, CEC Executive Director César Rafael Chávez, and CEC Joint Public Advisory Committee (JPAC) Chair Lindsay Brumwell. During the Town Hall, the Council will answer questions from the public in-person and online through social media.
Prior to the Council meeting, on 8 September, JPAC will host a public forum on biodiversity and climate change, with invited experts from the three countries. JPAC is composed of 15 citizens, five from each country. It advises the Council and ensures public participation, openness and transparency in the actions of the CEC. For more information, visit <www.cec.org/JPAC>.
The Council is the CEC's governing body and is composed of cabinet-level environment representatives from Canada, Mexico, and the United States of America. The Council meets each year in Regular Session on its agenda for environmental cooperation in North America.
Register today
Public participation at the Council session and the JPAC forum is free of charge and will be webcast live at <www.cec.org/webcast>.
Follow the CEC on Facebook <www.facebook.org/CECconnect> and Twitter @CECweb to get news and updates about the 2016 Council Session.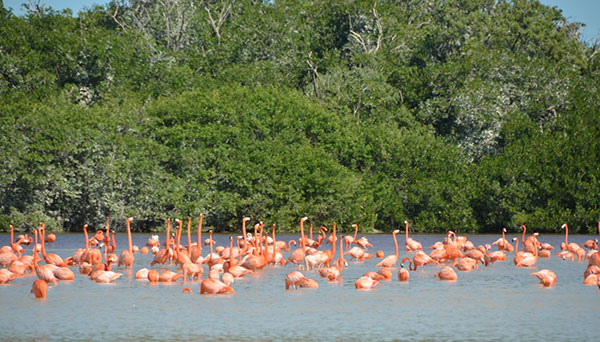 About the CEC
The Commission for Environmental Cooperation (CEC) was established in 1994 by the governments of Canada, Mexico and the United States through the North American Agreement on Environmental Cooperation, a parallel environmental agreement to NAFTA. As of 2020, the CEC is recognized and maintained by the Environmental Cooperation Agreement, in parallel with the new Free Trade Agreement of North America. The CEC brings together a wide range of stakeholders, including the general public, Indigenous people, youth, nongovernmental organizations, academia, and the business sector, to seek solutions to protect North America's shared environment while supporting sustainable development for the benefit of present and future generations
The CEC is governed and funded equally by the Government of Canada through Environment and Climate Change Canada, the Government of the United States of Mexico through the Secretaría de Medio Ambiente y Recursos Naturales, and the Government of the United States of America through the Environmental Protection Agency.