»
»
Mapping North American Environmental Issues
Mapping North American Environmental Issues
Status: Completed
Operational Plan: 2010
The purpose of this project is to enable the visualization of North American environmental information through maps and geo-referenced environmental data, using a consistent geographic base for presenting and analyzing information. The North American Environmental Atlas is a digital repository of maps and information that are available as downloadable map and data files without cost. The goal is to support research, analysis and visualization for national and continental decision-making.
The objective of this project is to enable the visualization of North American environmental information through maps. In 2010 this will be accomplished through the completion of 2009 mapping-related tasks and updates of the digital North American Environmental Atlas.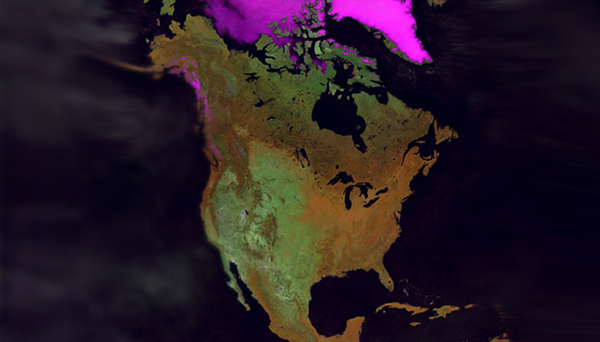 Background
As an initial activity, the CEC and representatives of the National Atlas agencies of Canada, Mexico and the United States-Natural Resources Canada, the Instituto Nacional de Estadística y Geografía (INEGI-National Institute of Statistics and Geography), and the United States Geological Survey (USGS)-collaborated to compile a number of base map layers, both in hard copy and as a digital platform.
In October 2006, the National Atlas agencies, the Parties, and the CEC Secretariat formalized their working relationship through the creation of the North American Atlas Coordination Group (NAACG).
Over the last two years, this project has developed NAAF-compatible data layers for renewable energy capacity, marine and terrestrial ecoregions, pollutant release facilities, protected areas, priority conservation areas, important species ranges, elevation, land cover, and watersheds.
Rational
This project is linked to the Information for Decision-Making priority in the 2005-2010 Strategic Plan. The long-term goal for this priority is to support better decision-making by providing information on the key environmental challenges and opportunities facing North America.
The role of the CEC has been to bring together the three governments' mapping experts to facilitate development of this atlas and to further the development of the Atlas through maps of information from CEC projects and other priority thematic areas.
Key Activities
Collaboration among the Atlas and the partner agencies of the three countries through in-person meetings and regular conference calls of the NAACG, NALCMS, 1:1 million-scale mapping and North American Protected Areas subgroups.
Supporting the completion of 2009 map layers planned for the North American Environmental Atlas including those stemming from other CEC project activities in various areas.
Updating outreach materials to better promote the North American Environmental Atlas to its users.
Achievements
Watershed loadings of selected PRTR chemicals;
Marine priority conservation areas in eastern North America;
Hazardous waste generating and receiving sites;
North American land cover (2006) and land cover change (2005-2006);
Forests;
1:1,000,000-scale base maps; and
Seaports and airports.