»
»
»
Youth Innovation Challenge
The Youth Innovation Challenge
Since 2017, we have hosted the annual Youth Innovation Challenge, a contest that invites youth from Canada, Mexico and the United States to submit their innovative ideas and solutions for improving both the environment and the economy in North America.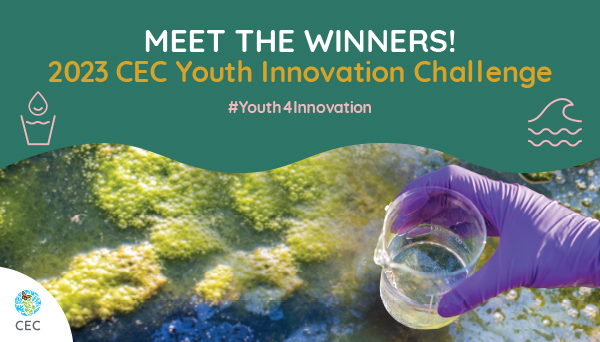 The 2023 Youth Innovation Challenge, hosted by the Commission for Environmental Cooperation, invited North American youth, aged 18 to 30, to propose innovative solutions that address and respond to critical issues related to water.
This 7th annual challenge, under the theme Water solutions for sustainable development, encouraged dynamic and creative young leaders to participate in actions, innovation, and transformation on issues relating to water.
The Commission for Environmental Cooperation is no longer accepting submissions for the 2023 Youth Innovation Challenge. To stay current with challenge updates, we encourage you to follow the CEC's social media accounts or sign up for the CEC newsletter.