Joint Workshop on Sustainable Development, the Submissions Process and Cross Boundary Energy Issues
CEC Secretariat, Montreal
Canada
CEC, NACLE, McGill University and Vermont Law School will hold a two-day discussion on North American Sustainable Development issues.
On June 13, the North American Consortium on Legal Education (NACLE) will hold a workshop addressing the submissions process and the impact of its recent reforms.  The NACLE workshop will also focus on the growing set of legal issues related to cross-border energy development and distribution. NACLE is comprised of 13 participating law schools in Canada, Mexico, and the United States. The general purpose of NACLE is to promote and share understanding of the legal systems within North American countries (see www.nacle.org).
On June 14, McGill University's Faculty of Law and Vermont Law School will hold a workshop at the CEC Secretariat to present papers for the book "NAFTA and Sustainable Development: The History, Experience and Prospects For Implementation" to be published by Cambridge University Press.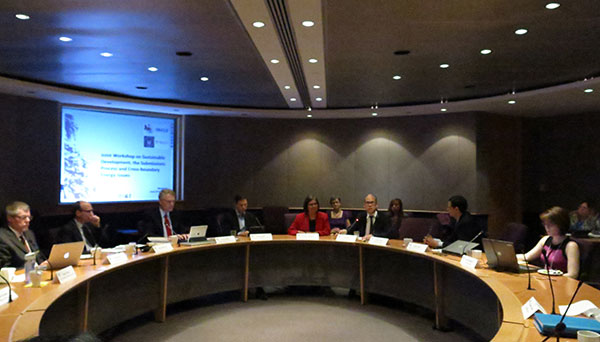 Recorded Webcast
Click to jump to the desired section.