Vigesimoquinta sesión ordinaria del Consejo de la CCA y reuniones del Comité Consultivo Público Conjunto
Renaissance Oklahoma City Convention Center Hotel, 10 North Broadway Avenue, Oklahoma City, Oklahoma
Estados Unidos
La Comisión para la Cooperación Ambiental (CCA) invita al público en general a participar en la sesión anual de su Consejo, integrado por los ministros federales de medio ambiente de Canadá, Estados Unidos y México. Este año el presidente del Consejo, el administrador de la Agencia de Protección Ambiental (Environmental Protection Agency, EPA) de Estados Unidos, Scott Pruitt, será el anfitrión de sus homólogos: la ministra de Medio Ambiente y Cambio Climático de Canadá, Catherine McKenna, y el titular de la Secretaría de Medio Ambiente y Recursos Naturales de México, Rafael Pacchiano Alamán, en la ciudad estadounidense de Oklahoma City.
Al igual que en años anteriores, un foro público organizado por el Comité Consultivo Público Conjunto (CCPC) de la CCA precederá la sesión del Consejo. Tomando como base la fructífera reunión del CCPC llevada a cabo en noviembre del año pasado en Chicago, con el tema: "Acuerdo paralelo del TLCAN sobre medio ambiente: evaluar el pasado y mirar hacia el futuro", el foro del CCPC de este año se centrará en dos aspectos clave: futuras áreas de cooperación trilateral en materia medioambiental y expansión de la participación del sector privado en futuros proyectos e iniciativas de la CCA.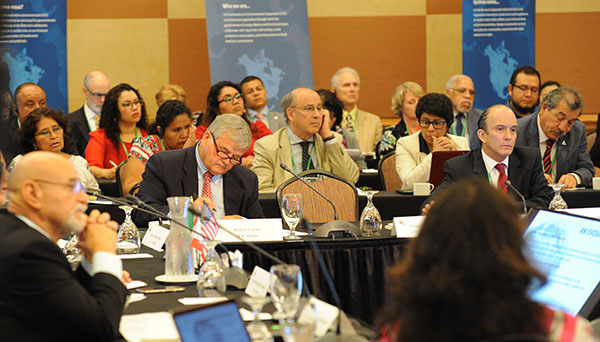 Orden del día
Tuesday, 26 June 2018
(Central Time)
9:00–10:00
LV2 Prefunction East
Registration of Participants + CEC Exhibition
An exhibit showcasing the CEC's work to protect and enhance North America's environment
Opening and Introductory Remarks, by Gustavo Alanís-Ortega, JPAC Chair
CEC Presentation
Keynote presentation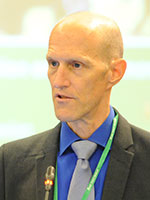 Aaron Cosbey
Senior Associate, International Institute for Sustainable Development (IISD)

Overview of key outcomes from the JPAC Meeting in Chicago by Robert Varney, JPAC Member
Roundtable 1–Future areas of trilateral environmental cooperation
Given the current renegotiation of NAFTA, the CEC has a unique opportunity to renew its focus on environmental issues and economic growth, as highlighted in many JPAC public forums over the past few years. This roundtable will discuss future areas of work for the CEC.
Moderator: Paola Hernández Villalvazo, JPAC member​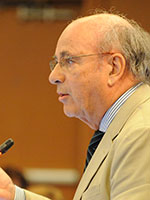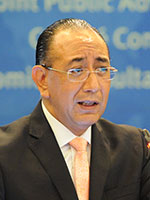 12:45–13:45
Lunch [provided]
Roundtable 2–Enhancing CEC engagement with the private sector
Building on the discussion of the previous session, the second roundtable will focus on ways to better engage the private sector in future CEC work.
Moderator: Sabaa Khan, JPAC member​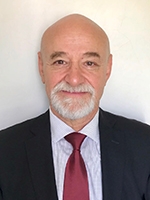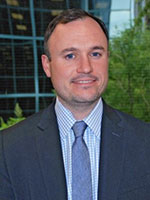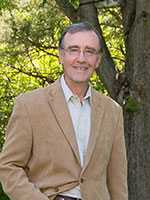 John Bradburn
Chief Materials & Sustainability Officer, Pathway 21

Wrap-up discussion with experts and audience (in-person and online)
Update on Submissions on Enforcement Matters
Report from the National and Governmental Advisory Committee Representatives
Closing Remarks and Session Adjournment, by Gustavo Alanís-Ortega, JPAC Chair
Official Opening of the 2018 Council Session
Reception at Chickasaw Ballpark, Oklahoma City
Wednesday, 27 June 2018
(Central Time)
10:00–11:45
LV2 Prefunction East
Commission for Environmental Cooperation (CEC) Exhibition
An exhibit showcasing the CEC's work to protect and enhance North America's environment
Council Public Session–Innovation and Partnerships for Green Growth
A roundtable dialogue with the Ministers and invited experts from private sector, academia, and provincial/state governments on how innovation and green growth can be advanced through policy, partnerships, education and technology.
Presentations of the CEC Youth Innovation Challenge winners: