Estrategias de base comunitaria para fortalecer la resiliencia frente a desastres
Hotel San Juan Marriott 1309 Av. Ashford San Juan, 00907 Puerto Rico
Estados Unidos
Frente a la realidad de la variabilidad climática y la creciente incidencia de eventos meteorológicos y climáticos extremos en Canadá, Estados Unidos y México, fortalecer la resiliencia en el ámbito local se ha vuelto una prioridad compartida para las comunidades y todos los órdenes de gobierno de los tres países. Ello cobra particular importancia en el caso de las comunidades aisladas y costeras que, debido a su ubicación o condiciones socioeconómicas, resultan excepcionalmente vulnerables ante desastres naturales como inundaciones, incendios forestales, sequías y huracanes.
Este foro público servirá de marco para presentar las experiencias vividas por habitantes de ciudades, comunidades costeras remotas y grupos indígenas que han enfrentado situaciones de emergencia derivadas del cambio climático, y también para plasmar las acciones que éstos han emprendido con el fin de aumentar la resiliencia frente a desastres. Asimismo, el foro permitirá poner de relieve la relación entre la sustentabilidad ambiental y las iniciativas encabezadas por la ciudadanía en respuesta a efectos de contingencias provocadas por el cambio climático. Ante los apremiantes problemas que los acontecimientos climáticos extremos ocasionan a la ciudadanía y el medio ambiente, es preciso realizar una planificación adecuada y emprender acciones eficaces y oportunas. A fin de explorar oportunidades para fortalecer la cooperación trilateral en torno al tema de la resiliencia frente a desastres a través de la Comisión para la Cooperación Ambiental (CCA) y sus actividades, representantes comunitarios de zonas urbanas, rurales y remotas de todos los rincones de América del Norte intercambiarán sus experiencias y conocimientos con los asistentes.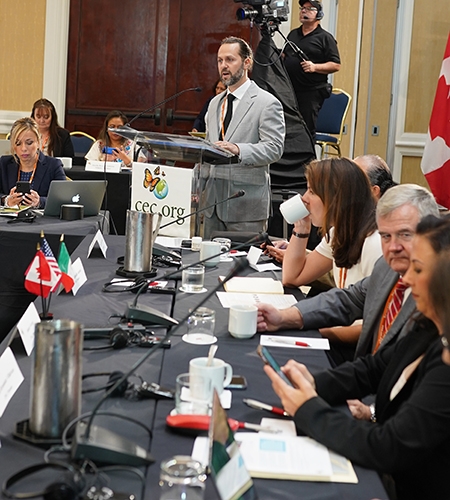 Versión grabada de la reunión
Haga clic para ir a la sección deseada.
Louie Porta, presidente del CCPC
Mensaje de bienvenida y discurso inaugural
Richard Morgan, director ejecutivo de la CCA
Palabras introductorias
Antonio Pavia, director adjunto
Oficina Central de Recuperación y Reconstrucción de Puerto Rico (Central Office for Recovery, Reconstruction and Resiliency, COR3)
Carmen Guerrero, directora
División de Protección Ambiental del Caribe (Caribbean Environmental Protection Division), Agencia de Protección Ambiental (Environmental Protection Agency, EPA) de Estados Unidos
Orlando Cabrera Rivera, titular de unidad, Calidad Ambiental
Presentación de iniciativas de la CCA en materia de eventos climáticos extremos
Natasha Vázquez Pérez, directora de programas federales
Municipio de Cayey
Leslie Maas Cortés, directora
Centro de Asistencia Técnica del Centro de Respuesta a Huracanes de Puerto Rico (Hurricane Response Hub Technical Assistance Center for Puerto Rico, PR-HRHTAC)
Juan Javier Rivera, líder de proyectos especiales
Fundación Comunitaria de Puerto Rico
Carmen Villanueva, líder comunitario
Puerto Rico por el Derecho a una Vivienda Digna (PRODEV)
Miles G. Richardson, director
Consorcio Nacional para el Desarrollo Económico Indígena (National Consortium for Indigenous Economic Development), Universidad de Victoria
Carmen Hernández, cofundadora y directora administrativa
Isla Urbana
Verlon Jose, exvicepresidente
Nación Tohono O'odham
Dean Jacobs, gerente de consultas
Programa de Proyectos Externos, Primera Nación de la Isla Walpole
Sesión abierta al público en general (participantes presenciales y en línea).
Experiencias vividas: cómo responder en casos de crisis y ser perseverantes
Discusión abierta sobre oportunidades para fortalecer la cooperación trilateral en materia ambiental

Robert E. Moyer, director de la Unidad SEM
Puesta al día sobre el proceso de peticiones relativas a la aplicación efectiva de la legislación ambiental (proceso SEM, por sus siglas en inglés)
Informe de los representantes de los comités consultivos nacionales y gubernamentales

Louie Porta, presidente del CCPC
Palabras de cierre
Orden del día
(Atlantic Time)
9:00–9:10
(Ballroom II-IV)
Opening and welcoming remarks, by Louie Porta, JPAC Chair
Introductory remarks by Richard Morgan, CEC Executive Director
Keynote Presentations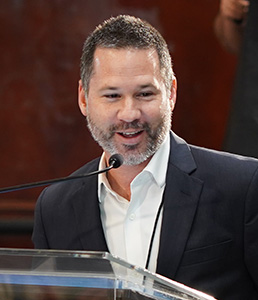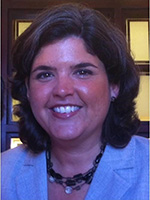 Presentation of CEC initiatives on Extreme  Events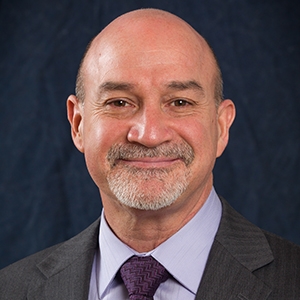 10:45–12:15
(Ballroom II-IV)
Roundtable Discussion 1 – Understanding Impact: when regions are struck by disasters
The goal of this session is to understand what happens when places are impacted by extreme weather events –  discuss the range of environmental and societal effects, consider lessons learned in affected areas, and reflect on solutions that build long-term resilience and promote enhanced environmental cooperation.
Moderator: Felicia Marcus, JPAC member 
12:15–13:15
(Condado Salon)
Networking Lunch [provided]
13:15–15:00
(Ballroom II-IV)
Roundtable Discussion 2 – Hardship and Resilience: stories from affected communities
The goal of this session is to feature stories from North American communities that explore the interconnection between human resilience and environmental sustainability.
Moderator: Paola Hernández Villalvazo, JPAC member
15:15–16:00
(Ballroom II-IV)
Open Session with the Public  (Participants in-person and on-line) – The Lived Experience: responding to crisis, and building perseverance
The goal of this moderated session is to give the public the direct opportunity to share their experiences with extreme weather events and directly inform the Joint Public Advisory Committee's advice on Community-based Approaches to Disaster Resilience. This thoughtful dialogue on real-world, community-driven solutions will significantly contribute to environmental cooperation and sustainability measures between Canada, Mexico and the United States.
Open discussion on opportunities for environmental trilateral cooperation
17:00–17:30
(Ballroom II-IV)
Update on Submissions on Enforcement Matters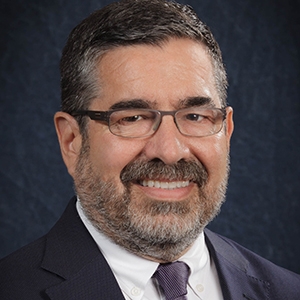 Report from the National and Governmental Advisory Committee Representatives
Closing remarks, by Louie Porta, JPAC Chair