»
»
»
River voices: community management of water for resilience in the Nahua ...
River voices: community management of water for resilience in the Nahua territory of Hidalgo
Organization: Asesoría Social Productiva, A.C.
Purpose: To take care of the land and territory through the generation, strengthening and supporting of processes that dignify the work and knowledge of rural and indigenous persons in the Sierra and Huasteca regions of Hidalgo.
Location: State of Hidalgo, municipality of Calnali, Nahua community of Tecpaco.
The main beneficiaries of the project are the 591 Nahua persons living in Tecpaco.
Country: Mexico
Other Organizations Involved: Centro de Investigaciones Científicas de las Huastecas Aguazarca, A.C. (CICHAZ); Instituto de Ecología, A.C. (Inecol); Centro de Estudios Científicos y Tecnológicos del Estado de Hidalgo (CECyTEH); La Sandía Digital; Tecpaco Primary and Secondary.
Active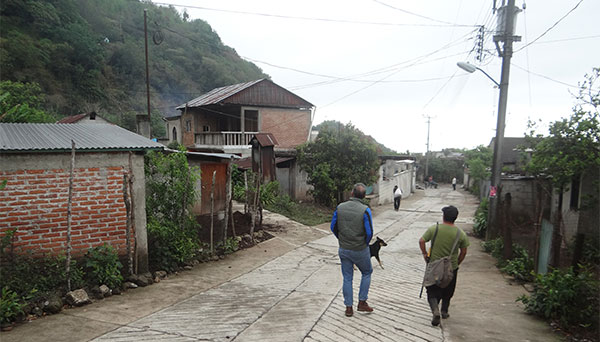 @ Asesoría Social Productiva, A.C.
Background
Due to climate change, the Nahua community of Tecpaco (Calnali, Hidalgo) is facing risks to the water supply from its aquatic socio-ecosystem, of cultural and nutritional importance. The problem is worsened by the community wastewater being discharged into the Xontla River, endangering residents' access and the human right to clean water, sanitation and the use and enjoyment of aquatic ecosystems. 
Goals
Creating spaces for inclusive community dialogue (encouraging the participation of women and youth) to share Indigenous, local and scientific knowledge that contributes to decision-making on water management and sanitation.
Strengthening community participation in water management and sanitation mechanisms.
Establishing an artificial wetland with ornamental plants, operated by women, for purifying 85 liters of water per day.
Main activities
To hold oral history workshops on the bodies of water in the territory that will be a source of artistic expression (lyrical, embroidery and painting) that call for reflection and change.
To design and implement socio-environmental educational strategies and community monitoring for stewardship and collaborative management of water, and then to evaluate their impact.
To hold a participative planning and diagnostic workshop to move forward community assembly decision-making, in order to reach agreements on water stewardship and sanitation.
To co-design, build and operate an artificial wetland with ornamental plants, with the participation of women in the community.
To evaluate the quantity and quality of water purified by the wetland. 
Outcomes
Transformation of Tecpaco community through better water quality.
The wetlands operated by women will provide improved sanitation for a section of the Xontla River socio-ecosystem, enabling cultural and nutritional values to be recovered.