»
»
»
Preserving Akwesasne Native Biodiversity for the Future
Preserving Akwesasne Native Biodiversity for the Future
Organization: International Secretariat for Water (ISW)
The International Secretariat for Water (ISW) is a Canadian nonprofit organization founded in 1991 in Montreal. ISW's mission is to facilitate environmental governance with local organizations to promote a sustainable empowerment of actors, especially targeting the youth, activating self-driven actions that create community resilience.
Location: Akwesasne (Quebec & Ontario)
Country: Canada
Other Organizations Involved: Mohawk Council of Akwesasne (MCA); North American Youth Parliament for Water (NAYPW).
Active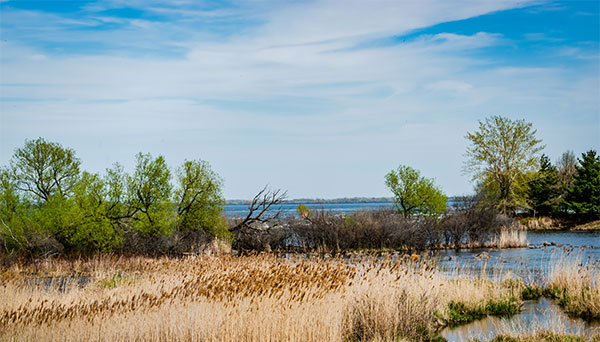 @Pito Fotos
Background
The strong need for fair and inclusive engagements of all to conserve native biodiversity and seeds and, at the same time, promoting the inclusion of youth in the protection of said biodiversity will reduce the exacerbated impacts of climate change in the community. Therefore, the incremental access to native biodiversity and seeds will protect Akwesasne from negative environmental pressures and enforce environmental legislation. Akwesasne is progressively losing its native biodiversity, and 25 percent of all wetland species as well as one in three freshwater species face extinction. This loss intensifies other impacts, such as flooding and water pollution. 
Goals
By May 2023, increase knowledge and skill levels of Akwesasronon (Akwesasne youth) to promote and lead the preservation of biodiversity and native seeds and address climate change.
By February 2025, increase awareness of the Mohawk community of Akwesasne about loss of biodiversity and the impacts of climate change.
By February 2025, increase direct Akwesasronon-led actions to conserve biodiversity and native seeds. 
Main activities
Train trainees in collaboration with Akwesasronon (youths) and community farmers.
Organize civic activities to mobilize Mohawk community members.
Organize Youth exchange and intergenerational dialogues.
Carry on Biodiversity conservation awareness-raising communication campaigns.
1st Call for proposals for biodiversity and seeds preservation in the Akwesasne community.
2nd Call for proposals for biodiversity and seeds preservation in the Akwesasne community. 
Outcomes
Trained Akwesasronon are ready to lead biodiversity and native seeds preservation in the community.
Akwesasne community participates in awareness-raising events about the threats to biodiversity and native seeds.
Akwesasne youth will have benefited from approaches and techniques to conserve biodiversity, from other students, experts and elders.
Messages to conserve biodiversity and to join community efforts are shared on official partners media.
Youth-led biodiversity conservation projects are implemented.